Mac's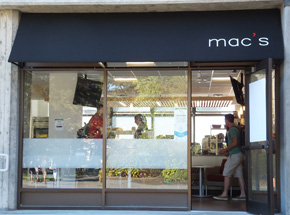 Newly revamped with lounge seating and widescreen TVs! Enjoy table and individual seating in a relaxed environment. Located in the MacLaurin Building.
Features:
made to order sandwiches, wraps and salads
pastries and other sweets
a wide selection of beverages
Mac's made to order sandwich bar and salad station close 1 hour before closing time. Mac's is closed weekends and statutory holidays.
Find us