Payment options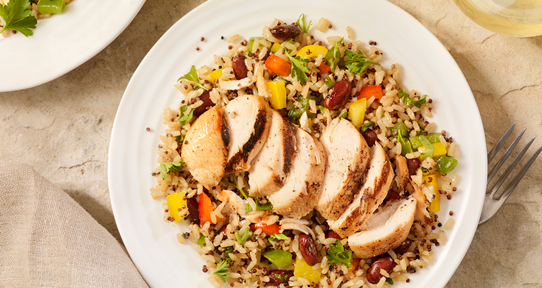 The UVic ONECard is your official identification card for everything on campus. We offer meal plan options that can be added to your ONECard and used as a declining balance debit card with no fees. A meal plan is the fastest and easiest method of payment on campus. Just tap and go!
Get your ONECard now at the ONECard Office in the University Centre.
Add additional funds to ONECard.
Flex funds offer students, staff and faculty a 5% discount on all purchases at University Food Services outlets (Retail pricing used for all transactions).
Get your ONECard now at the ONECard Office in the University Centre
Add funds to ONECard.
University of Victoria visitors can get a GUESTCard which offers a 5% discount on all purchases at University Food Services outlets (Retail pricing used for all transactions.).
Purchases made at the Village Market Convenience Store or at Mystic Market General Store are not eligible for a discount.
Where to get a GUESTCard
You can obtain a GUESTCard from our main Carroll Residence office, the University Centre ONECard office or from a GUESTCard dispenser in the University Centre lobby (coming soon).
For large conferences or groups over 10 people, please contact OneCard.
Benefits
No charge for a GUESTCard
Get a 5% discount on all University Food Services purchases
No transaction fees
You never need to carry cash!
When you get your GUESTCard you agree to the terms and conditions stated in the UVic ONECard cardholder agreement.
The DEPTCard is designed for staff and faculty to use for department meetings, university guests, and catering services. It works like a credit card and can be used at all University Food Services locations. Features include:
All charges are tax exempt.
Multiple cards can be set up on one account for different department users.
Retail pricing – no discount is applied.
This plan can be initiated by downloading our online DEPTCard application form and submitting by mail or fax to University Food Services main office. A copy of each cardholders Statement of Purchases is sent monthly along with the DEPTCard Authorization Form. The DEPTCard Authorization Form is signed and mailed to University Food Services main office where charges are posted to authorized account holder's FAST account at the end of each month.
As per the Hospitality Guidelines within the University of Victoria each DEPTCard must abide by these guidelines. The Hospitality Event Participant Form has been provided to assist claimants in capturing the necessary information when recording expenditures under the new Hospitality Policy FM5600. The form can be found under Hospitality Policy and Guidelines on the accounting website.
---
DEPTCard Terms and Conditions:
Your University Food Services DEPTCard must be presented at the time of purchase and may only be used for making purchases at participating UVic Food Services locations. Receipt will show your current purchase.
Please treat this card like cash and record your card number in a secure location. Charges placed on the DEPTCard are the responsibility of the cardholder and will not be reversed if the card is lost, stolen or destroyed.
Please report your lost, stolen or destroyed card to any cashier located at any UVic Food Services location. Replacement cards are available at University Food Services Main Office for a $20.00 fee.
You may check your DEPTCard balance at the UVic Food Services Main Office. You may also check your DEPTCard balance by calling 250-472-4777. Please have your DEPTCard number available.
 
Use of the UVic Food Services DEPTCard constitutes acceptance of these terms and conditions.