Summer Dining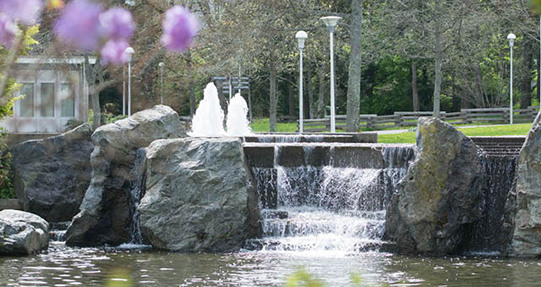 Thank you for your interest in UVic Food Services over the summer. We will be operating all of our retail services out of our new Cove Dining Hall.
Summer Groups 
We facilitate summer groups using a wristband program that allows your group to charge their meals to a communal account at the cash register at the Cove. It is required that you load $16.00 per meal/per person and it is the responsibility of the group or individual to remain within the set budget. The funds are non refundable and the details of your group must be confirmed and paid three business days before your groups arrival. If you are staying in UVic Accommodations we will ensure the wristbands are ready for your group at check-in otherwise they will be made available for your first meal at the Cove.
Anticipated Cove Summer Hours
May & June | 7am – 2pm Daily
July & August | 7am – 7pm Daily
When ready to confirm your booking please email eat@uvic.ca with the following:
Name of group
Contact information for the group (name, address, email, phone)
Number of attendees
Number of breakfasts required
Date of first breakfast
Number of lunches required
Date of first lunch
Number of dinners required
Date of first dinner
Check in day for accommodations to ensure we deliver the wristbands
Degrees Catering is here to help you customize your groups visit, whether it be bagged lunches or a hot buffet. Our conference facilities will not be open this summer, however if your group has a room to accommodate catering we would be pleased to serve you. Please contact Degrees Catering with any questions or review their menus and proceed with your online order.
Summer Meal Plan
We have an optional meal plan for all students with a ONECard between May 1 & August 31.
The voluntary Summer Meal Account is a flexible option for all students who have a ONECard between May 1 and August 31. To apply, email eat@uvic.ca or visit the UNFS office located in the Robert Carroll Building. 
Once the Summer Meal Account has been added to your ONECard, funds can be loaded with one of our cashiers or at the ONECard office. When you make a purchase, that amount is deducted from your balance. Add money at your convenience and tap your ONECard at any UNFS location to receive the 10% discount. 
Our food service offerings will be reduced during the summer and cannot guarantee they will be open for all meal times. For this reason the Summer Meal Account is voluntary with no minimum loads. 
Anticipated Summer Hours
The Cove

May & June | 7am–2pm, Daily
July & August | 7am–7pm, Daily
Mystic Market – General Store

May–August | 8am–3pm, Mon-Fri
All funds on the Summer Meal Plan are non-refundable. On August 31st any remaining, unused funds are automatically placed into a Carry Forward Account. These funds are accessible on your ONECard for future purchases from any University Food Services outlet and provide a 5% discount. 
The account works at all UNFS Food Outlets, this does not include at the Student Union Building (SUB) or Starbucks.