Social events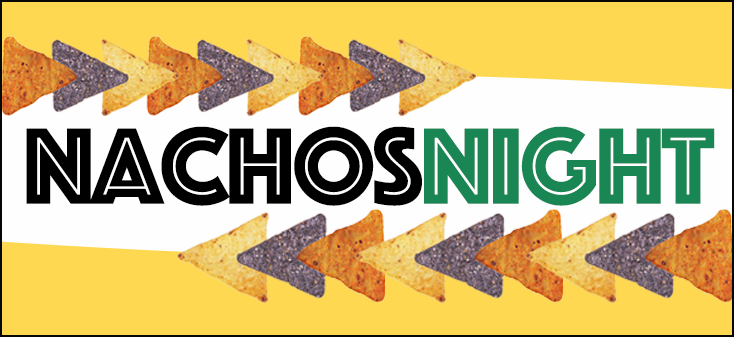 Nachos Night
UVic Grad House
Wednesday, May 31st, 2023
4:00 PM - 6:00 PM 

A casual drop-in gathering hosted by the Chair in Transgender Studies.
All Trans+ folks are invited!
UPCOMING EVENTS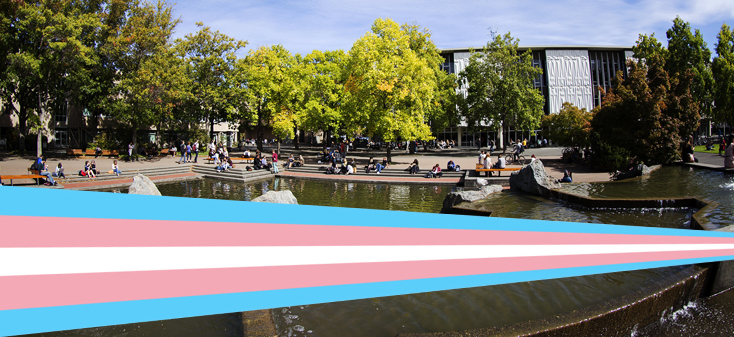 FALL SOCIAL EVENT
Tuesday, November 15th, 2022
2:30-4:00 PM
Clearihue C112, UVic
Light Refreshments Provided

All Trans+ community members & their allies are welcome!
Join the Chair in Transgender Studies & make connections.
---
PAST EVENTS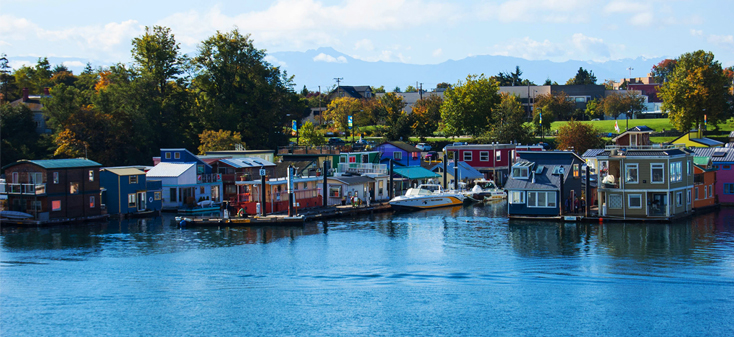 Summer 2022 Social
Fisherman's Wharf Park
12 Erie St, Victoria, lək̓ʷəŋən territory

12:00 PM - 3:00 PM
Sunday, August 14th, 2022
Join the Trans Chair for an afternoon in the park! Bring friends, something to sit on, games, and lunch. We will provide snacks!
---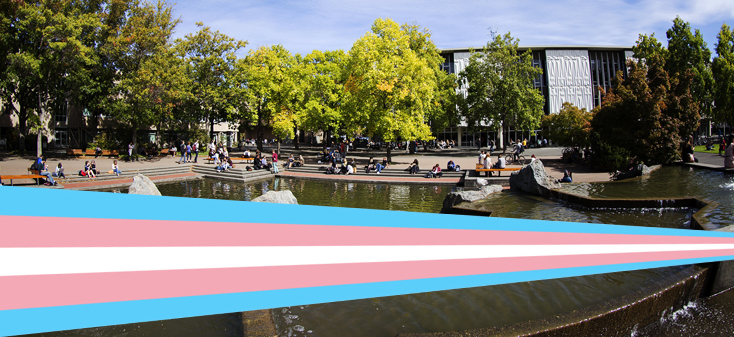 TRANSCHAIR SOCIAL EVENT
Friday, November 5th, 2021
2:00-3:30 PM
Clearihue D132
Light Refreshments Provided
Do you study, teach, or work at UVic? Are you Trans+ or otherwise gender diverse? Or, are you interested in Trans+ Studies? Join the Chair in Transgender Studies & make connections!
Twitter | Instagram | Facebook
---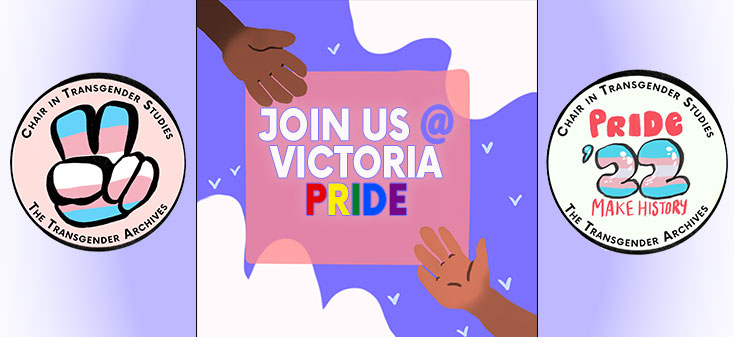 JOIN US @ VICTORIA PRIDE
Sunday, June 26th, 2022

VICTORIA PRIDE PARADE
The Chair in Transgender Studies is proud to march in the 2022 Victoria Pride Parade! We invite all Trans+ people and allies to march with us in the parade. This year's parade will start in Vic West and cross over the Johnson Street bridge into downtown (FULL DETAILS). 
MARCH WITH US!
Meet by 10:00 AM at the Parade staging area in Vic West.

Find us along Kimta and Songhees Roads or on Tyee Road, between Songhees and Esquimalt Roads. Parade starts moving at 10:30 AM.

FYI: there is no drop-off access in the staging area. Please access from Catherine Street/Esquimalt Road, Tyee Road or the Songhees Walkway
Parade officially beings at 11:00 AM
VICTORIA PRIDE FESTIVAL
Following the parade, come visit our table at the Pride Festival in MacDonald Park.  Come put your hands on some of the history that sparked the revolution! Original historical material from the world's largest Transgender Archives will be available for you to pick up and look at.

Meet the Chair in Transgender Studies team, and chat with us about the 10 Year Anniversary of the Transgender Archives and our exciting projects. 


A BUTTON-SIZED PIECE OF HISTORY
Griffin Nesbitt, community member and TransChair supporter, designed a couple of unique (and super cute) buttons to celebrate Victoria Pride 2022!  They are a button-sized piece of history for you to have, and which will be preserved in the Transgender Archives for future generations. 

Come by our table and pick up your button-sized piece of history, while supplies last!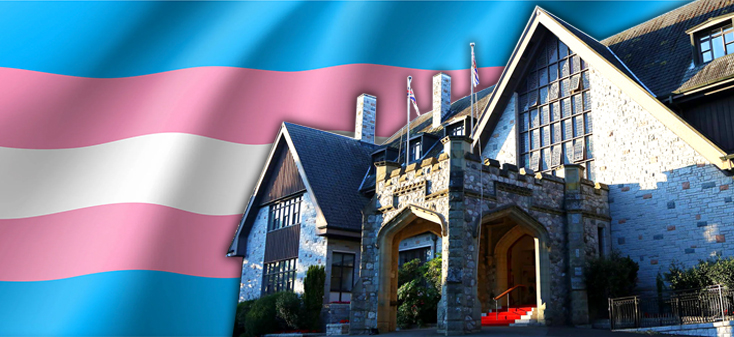 TRANS DAY OF VISIBILITY
AT GOVERNMENT HOUSE
March 31st is Trans Day of Visibility (TDOV). It's an annual internationally recognized day dedicated to celebrating Trans+ people worldwide. The Honourable Janet Austin, Lieutenant Governor of BC, and the Chair in Transgender Studies, invite you to be a part of this special day.

PLEASE JOIN US for an in-person reception at Government House to celebrate TDOV. If you identify as Trans+, your attendance will contribute to Trans+ visibility. If you count yourself as an ally, your attendance will show your support for Trans+ inclusion. Please invite your Trans+ friends and/or family members!
March 31st, 2022
12:00-2:00 PM Pacific
Government House
1401 Rockland Ave, Victoria, BC

Refreshments and hors d'oeuvres served

Limited capacity. RSVP today to reserve your spot!
Email transchair@uvic.ca today with the name(s) of the people in your group who wish to attend, and anything you'd like us to know about your connection to Trans+ communities. Vaccine passport will be checked.
The Lieutenant Governor, the Queen's representative in British Columbia, is an Honorary Patron of the Chair in Transgender Studies. Government House, the ceremonial home of all British Columbians, is also the residence of Her Majesty The Queen and The Royal Family when they visit British Columbia.