Arts events
Upcoming events
---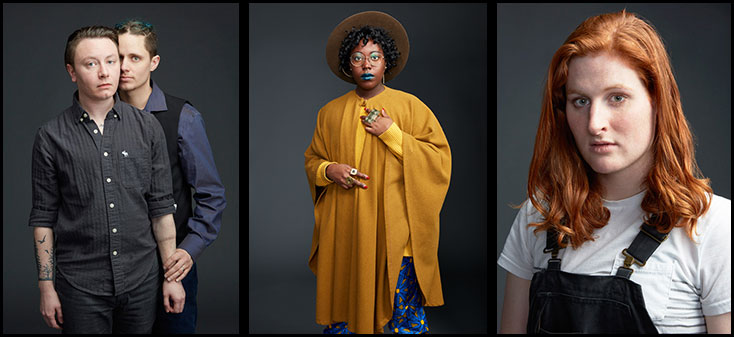 January 11 - April 11, 2020
Art exhibit supported by the Chair in Transgender Studies
Photographer: Blake Little | Guest Curator: Wayne Baerwaldt
OPENING EVENT
January 25th, 2020, 2:00 PM
Legacy Downtown | 630 Yates St.
Join us for the opening reception of FLUID
featuring a performance by local spoken word artist K.P Dennis. Light refreshments provided.


As people who identify as trans, gender fluid, non-binary, Two Spirit, and other diverse gender identities face complex and challenging societal responses, the act of representing oneself can be a brave act of defiance. FLUID, a new photographic portrait series by Los Angeles-based artist Blake Little, sets out to collaborate with diverse local, national and international trans and gender fluid people to capture and reflect some of the concerns and potentials of how they choose to represent themselves through photography.
Past events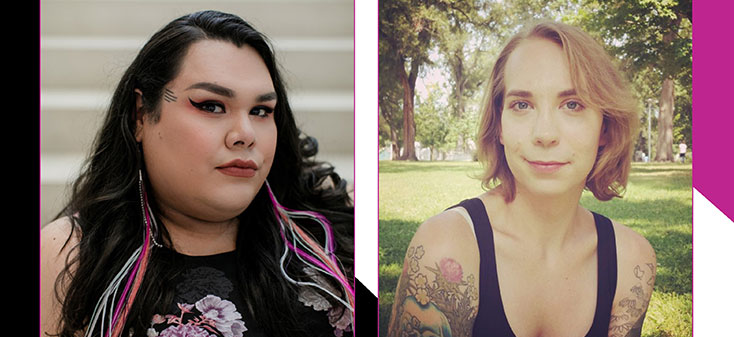 Open Space, supported by the Chair in Transgender Studies, presents
"Open Word: Readings and Ideas 
Arielle Twist & Gwen Benaway"
---
Tuesday, November 19th, 2019, 7:30 PM - 9:00 PM (doors at 7:00 PM)
Open Space - 510 Fort St. (2nd Floor), Victoria, 250-383-8833
Admission is free / by donation
---
Arielle Twist is a Nehiyaw, Two-Spirit Trans Woman creating to reclaim and harness ancestral magic and memories as an author and multidisciplinary artist. Originally from George Gordon First Nation, Saskatchewan, she is now based out of Halifax, Nova Scotia. Within her short career, she has attended a residency at Banff Centre for the Arts and Creativity, had work published with Them, Canadian Art, The Fiddlehead, PRISM International, This Magazine, and CBC Art, been Nominated for a Pushcart Prize, and Shortlisted in The National Magazine Awards. Her first book of poetry, Disintegrate/Dissociate, was published by Arsenal Pulp Press in 2019
Gwen Benaway is a trans girl of Anishinaabe and Métis descent. Benaway is the 2019 winner of the Governor General's Literary Award in poetry for Holy Wild, published by Book*hug Press. The collection of poems explores the intersection of Indigenous and transgender identities through autobiographical narratives. She has published three collections of poetry, Ceremonies for the Dead, Passage, and Holy Wild, and was the editor for an anthology of fantasy short stories, Maiden Mother and Crone: Fantastical Trans Femmes. Her writing has been critically acclaimed and widely published in Canada. She was a finalist for the Dayne Ogilvie Prize for LGBTQ writers from the Writer's Trust of Canada, the Lambda Literary Award for Trans Poetry, and the National Magazine Awards and Digital Publishing Awards for her personal essay, A Body Like A Home. Her fourth collection of poetry, Aperture, is forthcoming from Book*hug in Spring 2020. She is also currently editing a book of creative non-fiction, trans girl in love, forthcoming from Strange Light in 2020. She lives in Toronto, Ontario and is a Ph.D student at the University of Toronto in the Women and Gender Studies Institute.
There will be books for sale in partnership with Munro's Books and a cash bar. 

Open Space respectfully acknowledges that we are located on the unceded territories of the Lekwungen-speaking peoples, now known as the Songhees and Esquimalt Nations. We seek to honour and uphold these ongoing relationships to the land and its stewards as we work on these territories.

Open Space is not wheelchair accessible and is accessed by a flight of 23 stairs with two landings. There are two gender inclusive washrooms, one multi-stall and one single stall with a urinal. If you have any other questions or concerns about accessibility, please contact office [at] openspace.ca or 250-383-8833.
DOWNLOAD EVENT POSTER
In the late 1950s, a woman named Agnes approached the UCLA Medical Center seeking sex reassignment surgery due to her "intersex" condition. The film Framing Agnes explores recently re-discovered case files from contemporaries of Agnus. Framing Agnes breathes new life into those who challenged mid-twentieth century ideas about the limits of gender.
Starring Zackary Drucker (She Gone Rogue, Transparent), Angelica Ross (Pose, HerStory), Silas Howard (By Hook or By Crook, A Kid Like Jake), and Max Wolf Valerio (Max, The Testosterone Files).
Q&A discussion to follow the screening with Chase Joynt, co-director, actor, and UVic Gender Studies Assistant Professor, and Mo Bradley, UVic Writing Chair, Professor, and Film Studies Coordinator.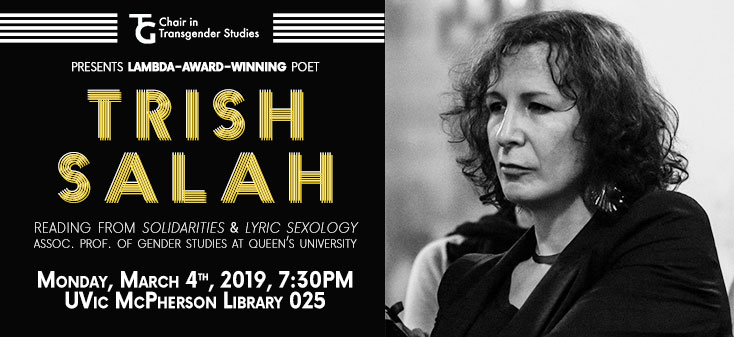 The Chair in Transgender Studies presents Lambda-Award-winning poet
TRISH SALAH
 Reading from Solidarities & Lyric Sexology
Assoc. Prof. of Gender Studies at Queen's University
---
---
Salah will read from her first two books, as well as from her forthcoming collections, Solidarities, and Lyric Sexology Vol. 2: Into the Sotadic Zone.
Born in Halifax, Trish Salah is the author of the Lambda-award-winning, Wanting in Arabic, and of Lyric Sexology Vol. 1, and co-editor of a special issue of TSQ: Transgender Studies Quarterly on Transgender Cultural Production. In 2018 she was a finalist for the Dayne Ogilvie prize for emerging LGBTQ writers. She has fiction in the science fiction and fantasy anthology, Meanwhile, Elsewhere and poetry in recent and upcoming issues of Anomaly, Cordite Poetry Review, Prism International, Supplement and Touch the Donkey. She is associate professor of Gender Studies at Queen's University.
TRANS HIRSTORY IN 99 OBJECTS

The University of Victoria Transgender Archives meets
The Museum of Transgender Hirstory & Art (MOTHA)
LEGACY ART GALLERY DOWNTOWN - 630 YATES ST.
JANUARY 13 - MARCH 29, 2018
WED - SAT. 10 - 4PM
FREE ART EXHIBITION
Trans Hirstory in 99 Objects brings together art and archival material from UVic's world-renowned Transgender Archives to narrate an expansive and critical history of transgender communities. It is the third iteration in a multi-exhibition, multi-venue project organized by curator Chris E. Vargas, Executive Director of the Museum of Transgender Hirstory & Art (MOTHA) \
EVENTS & PROGRAMMING
JANUARY

Curator Talk & Tour - FREE
with Chris Vargas & Dr. Aaron Devor, Chair of Transgender Studies UVic
Saturday, January 13, 2018 @ 2pm
Legacy Downtown | 630 Yates St.
FEBRUARY
PUBLIC TALK
Gender in the Round: Trans, Non-binary and Two-Spirit Reflections on Trans Hirstory in 99 Objects.
Legacy Downtown | 630 Yates St.
February 21, 2018 | 7pm | *free

Join gender diversity facilitator Kingsley Strudwick for an evening of audience engaged conversation with 4 guest speakers.
FACILITATOR

Kingsley Strudwick, founder of Ambit Gender Diversity Consulting, has been working in the community engagement and education sectors for ten years. Kingsley's work focuses on transforming relationships as a means for greater social change.
GUEST SPEAKERS

Christine Fletcher comes from English settler families. She was a teenager in the '70s in the lands between prairie and foothills in Alberta, where gender was a rule, and journeys through or around it were drug assisted fantasies. She sits on the board of the Inner Activist, a non-profit whose mission is to help change workers improve the personal sustainability and systemic effectiveness of their work. While being grateful for advances made in recent decades, she writes songs and other stuff about how much more work there is to do.

Serena Bhandar is an uninvited settler on unceded WSANEC, Kosampson and Songhees territory. Her essays, stories and poetry have appeared in publications across Canada and the United States, and are featured in the print collections Fear This Queer and Nameless Woman. She works in community relations with the Anti-Violence Project, UVic's sexual assault centre, and is in the midst of writing a manuscript on the embodied dualism of energy and entropy.

Waishan Yan
MARCH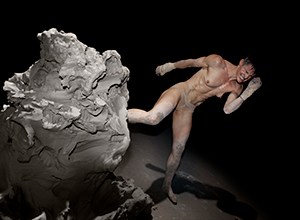 We're proud to partner with Legacy Art Gallery, UVic Libraries, UVic Visual Arts, Open Space Gallery and Camosun College to bring award winning artist Cassils to Victoria in March 2018. 
Cassils - Public performance of "Becoming an Image"
Wednesday, March 7th @ 7:30pm
UVic Visual Arts Building (Rm 150)
Pushing their body to the extreme, Cassils evokes trans peoples' struggles for self-defence and self-preservation against all too common threats of violence and erasure.
Cassils - Public artist talk
Thursday, March 8th @ 7:30pm
Legacy Art Gallery
630 Yates Street, Victoria BC, V8W 1K9 
The Chair in Transgender Studies presents:
Kate Bornstein
"On Men, Women and the Rest of Us"
Saturday, October 21st, 2017, 7:30pm (doors open at 6:45pm).
Hickman Building 105 - UVic
---
Entrance by donation: Suggested $20 at door (no RSVP needed). No one will be turned away for lack of funds! All donations will be matched by the Tawani Foundation. Check out our Facebook event and tell us you're coming! Doors open at 6:45pm.
Ways to give: Cash (preferred), credit card (Visa/MC/AE), cheques made out to "University of Victoria" with memo "Chair in Transgender Studies."
$50 donation or more: Help to subsidize those who cannot pay. Includes an intimate pre-show Green Room reception with Kate (6:30-7:00pm Hickman Building 110).  All donations will be matched by the Tawani Foundation. RSVP to transchair@uvic.ca. Your donation is welcome at the door or you can donate now (your emailed receipt is your ticket to the reception).   
Can't attend but still want to support? Donate now so that more events like this can happen! All donations will be matched by the Tawani Foundation.
Come spend a cosy evening with your very own Auntie Kate, who promises you'll laugh, you'll cry, and you'll gasp out loud as she speaks about the last thirty years of her life as a nonbinary identified queer trans dyke. This is an evening of her most favorite heartwarming anecdotes, touching and sometimes painful personal trials and tribulations, and inspiring tales of putting the world to rights. Her performance is at once deeply personal and universally acceptable, weaving  together stand-up comedy, theatrical monologues, audience conversation, and heart-to-heart storytelling to convey the experience of her long, rich nonbinary trans life. And just to show how much she loves you, every audience member will leave the theater with the gift of a Get Out of Hell Free card.  
---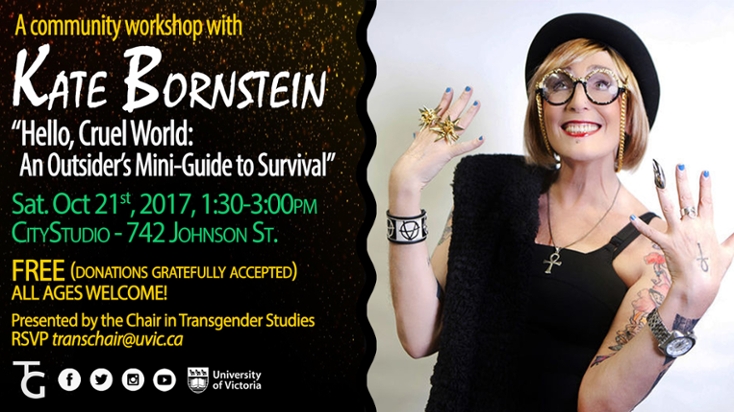 "Hello, Cruel World:
An Outsider's Mini-Guide to Survival"
Saturday, October 21st, 2017, 1:30-3:00pm
---
FREE (donations gratefully accepted)!
Ages 11+ are welcome! Check out our Facebook event! Limited seating. To ensure your space, please RSVP to transchair@uvic.ca.
Can't attend but still want to support? DONATE NOW so that more events like this can happen! All donations will be matched by the Tawani Foundation.
Sometimes, whatever it is that gives you the most joy, pleasure or relief also gets you into the deepest trouble—especially when you try to explain it to other people. Like when you love someone you're not supposed to love. Or when the way you express yourself makes other people queasy. As harmless as you feel you're being, people may still think you're bad, wrong or immoral. There are far too many people who are in that position in life, and it goes far beyond simply sex and gender. This workshop is 90 minutes of me talking with you about doing anything it takes to make your life more worth living. Anything. With the single rule: Don't be mean. I love doing this workshop. - Kate Bornstein
Southern Comfort (2001)
Grand Jury Prize for Best Documentary - 2001 Sundance Film Festival
What: Film screening presented by the Chair in Transgender Studies, Movie Monday, and The Department of Writing, UVic. Southern Comfort (Kate Davis) is a 2001 documentary film about the final year in the life of Robert Eads, a trans man. Robert is a middle-aged guy with a craggy face and a penchant for Waylon Jennings-style outlaw wear, lives in a trailer in rural Georgia, drives a pickup and likes to cook up a mess of barbecue for his family. That Robert is dying of ovarian cancer is the biggest, saddest irony.
When: Monday, Jan. 22nd @ 6:30 PM, 2018. Panel discussion to follow the film @ 8pm.
Where: Eric Martin Pavilion Theatre of the Jubilee Hospital South entrance - 1900 Block Fort Street. Parking in Caribbean Apts parking lot [MAP] 
How much: Cash donation at the door
Panelists:
Elias Capello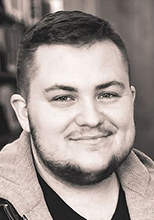 Elias Capello is a PhD Student at University of Massachusetts Amherst who interviewed 11 trans people from Louisiana as a part of his research about "self-made identities" and how they are culturally and socially influenced by local economic and medical politics. 
---
Kingsley Strudwick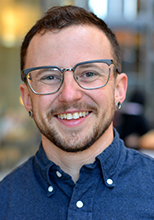 Kingsley Strudwick is founder of Ambit Gender Diversity Consulting, has been working in the community engagement and education sectors for ten years. Kingsley's work focuses on transforming relationships as a means for greater social change.
---
Earl Moloney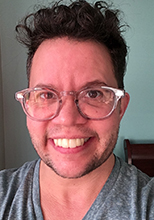 Earl Moloney has been involved with trans, art and activism communities - to varying degrees - for many years. He's currently busy raising three kids with his husband in Sooke BC. 
---
Aaron Devor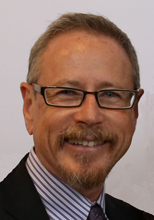 Aaron Devor is UVic's Chair in Transgender Studies, Founder & Academic Director, Transgender Archives. He has been studying and teaching about transgender topics for more than thirty years and is was one of the authors of versions 6 and 7 of the World Professional Association for Transgender Health's (WPATH) Standards of Care.
---
Southern Comfort websites: Wikipedia | IMDb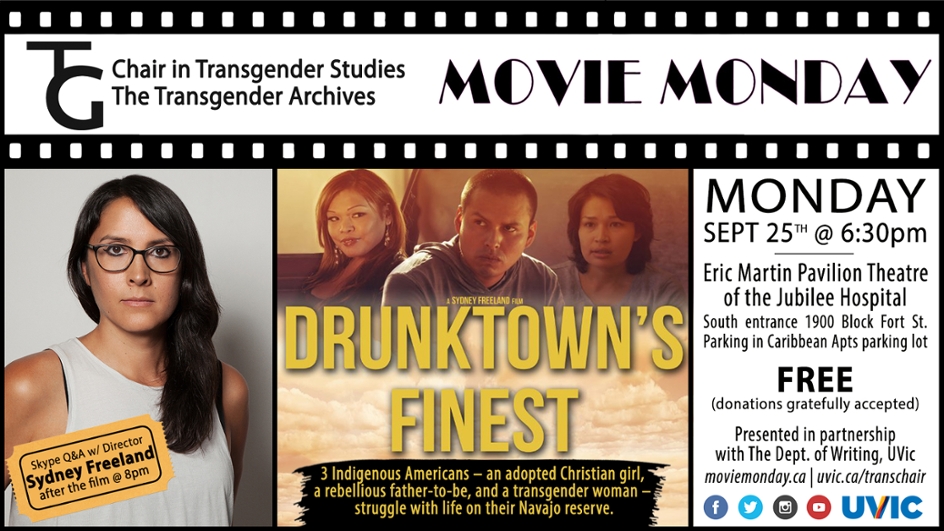 Drunktown's Finest
Sundance 2014 Film Festival Official Selection 
---
What: Drunktown's Finest (Director and screenwriter: Sydney Freeland). Three Indigenous Americans – an adopted Christian girl, a rebellious father-to-be, and a transgender woman – struggle with life on their Navajo reserve. Cast: Jeremiah Bitsui, Carmen Moore, Morningstar Angeline, Kiowa Gordon, Shauna Baker, Elizabeth Francis
When: Monday, Sept. 25th @ 6:30pm, 2017. Skype Q&A with director Sydney Freeland after the film @ 8pm.
Where: Eric Martin Pavilion Theatre of the Jubilee Hospital South entrance - 1900 Block Fort Street. Parking in Caribbean Apts parking lot [MAP] 
How much: FREE (donations gratefully accepted)
The 95-minute coming-of-age story catapulted by complex identity issues and characters struggling with leaving their homes takes its name from a controversial 20/20 segment about Gallup, N.M. Called "Drunk Town, USA," the late-1980s piece for the ABC News program branded the town on the border of the Navajo Nation as a place mired in alcoholism.  Drunktown's Finest is Freeland's attempt at defying the skewed judgment cast on her home community. "The title is very personal for me," says the 33-year-old Freeland, who grew up in Gallup. She now lives and works in Los Angeles. "They came in and only focused on the drunks. Why didn't they look at anyone else doing their everyday lives? They are just surviving." She used the 20/20 piece, a dot on the town's timeline, as an entry point for delivering through the big screen what she sees as a more complete perspective. "I'm not trying to change people's minds about any particular subject. I just want to do an honest portrayal of this community, where there's good stuff and bad stuff." - Native Peoples Magazine
DONATE NOW and support the Chair in Transgender Studies to have more community events like this in the future!
Drunktown's Finest websites: Wikipedia | IMDb | Facebook | YouTube
As part of
Victoria Pride Week 2016
, the
University of Victoria Farquahar Auditorium
hosted a special dance theatre production as a fundraiser for the
Chair in Transgender Studies
and the
Transgender Archives
.
---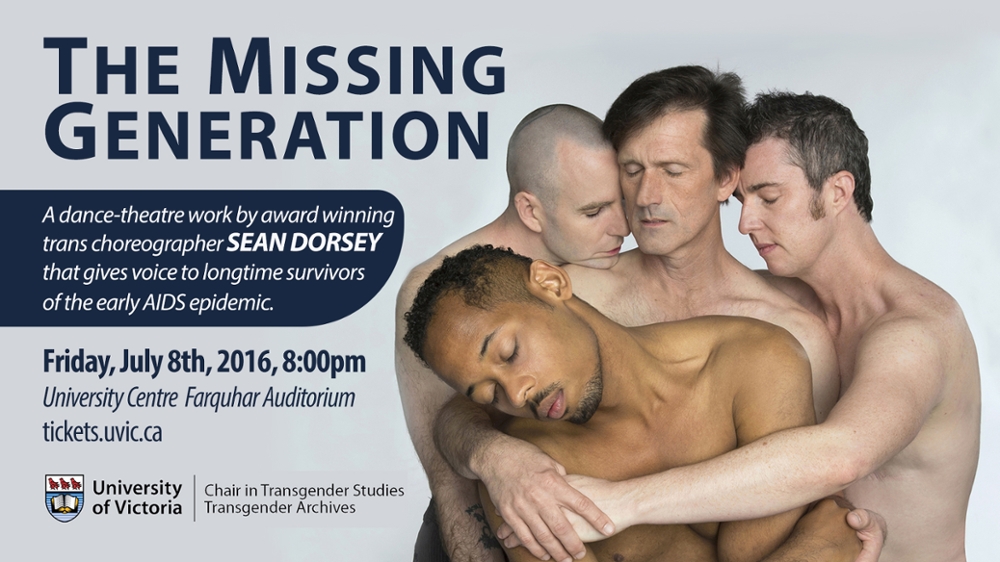 THE MISSING GENERATION gives voice to long time survivors of the early AIDS epidemic, through full-throttle dance, luscious partnering, intimate storytelling and theater. This powerful show is a love letter to a forgotten generation of survivors – those who witnessed and experienced the loss of part of an entire generation of gay and transgender people to AIDS in the 1980s and 1990s. Sean Dorsey created the work over a 2-year period by traveling across the US to record oral history interviews with long time survivors of the early AIDS epidemic, host community residencies, and conduct extensive archival research.
Sean Dorsey Dance's multi-generational ensemble of dancers dance to a lush multi-layered soundscore that features the voices and remarkable real-life stories, along with Dorsey's own writing and original music. Performed by: Sean Dorsey, Brian Fisher, ArVejon Jones and Nol Simonse. Original music by: Alex Kelly, Jesse Olsen Bay, Ben Kessler and Jeffrey Alphonsus Mooney.  Lighting Design: Clyde Sheets. Sound Engineering/Mixing: Laura Dean. Costume Design: Tiffany Amundson.
"There is an incredible urgency to undertaking this project now," says Dorsey. "During my lifetime, we will see the passing of the last generation of people who actually experienced the early years of the AIDS epidemic first-hand. We are already rapidly losing our community's stories. I wanted to capture and share part of this important history and reckon with the loss and grief this generation endured, and to collectively face this history and grieve and heal together."
Sean Dorsey is the nation's first acclaimed TRANSGENDER contemporary dance choreographer. With his signature fusion of contemporary dance, storytelling and theater, Dorsey is blazing a trail celebrated by critics and sold-out audiences alike. Highly physical, accessible, rooted in story, and danced with precision and guts and deep humanity, Dorsey's works have been praised as "exquisite…poignant and important" (BalletTanz), "trailblazing" (San Francisco Chronicle) and "evocative, compelling, elegant" (LA Weekly).
Dorsey has toured his work to over 25 US cities. Dorsey and his dance company has been named "San Francisco's Best Dance Company" (SF Weekly) and named in the nation's "Top 25 to Watch" by Dance Magazine. Dorsey has been awarded three Isadora Duncan Dance Awards, the Goldie Award for Performance, national commissions, and praise from New York to Los Angeles. THE MISSING GENERATION has been nominated for 2 Isadora Duncan Awards in 2015-16 for Best Company Performance and Best Soundscore/Text/Music.
Sean Dorsey Free Workshops
What: FREE DANCE WORKSHOPS (one for beginners and one for established dancers)
Who: Sean Dorsey DanceWhen: Saturday, July 9, 2016, 2:00PM and 5:00PM
Where: Dance Victoria, Timothy and Wendy Vernon Studio, 2750 Quadra Street
Price:  FREE (donations in support of the UVic Transgender Archives and Research Chair are welcome)
---
On the heels of the performance of the award-winning THE MISSING GENERATION at the Farquhar Auditorium on July 8 at 8pm, award-winning San Francisco-based choreographer Sean Dorsey will offer two free workshops.  The first workshop is directed at Transgender and LGBTQ individuals, groups, non-profits and services agencies.  The second is directed to Dance Studios, Dance Companies and dancers.
FREE Workshop 1
LGBTQ - FRIENDLY BEGINNER DANCE WORKSHOP with Sean Dorsey
Saturday, July 9 – 2:00-4:00 PM, 2016
Timothy and Wendy Vernon Studio, Dance Victoria, 2750 Quadra Street
PRESENTED BY Passion and Performance Arts
---
Always wanted to dance? Never felt safe in a dance class because you are queer or transgender or LGBTQ or just plain nervous? JOIN US for this super-friendly, Beginner Dance Workshop with award-winning transgender choreographer Sean Dorsey. Everyone is welcome: straight, transgender, queer, and more – especially terrified beginners!

Understanding that some transgendered people do not feel comfortable in participating in public workshops, Sean and company creates a judgment-free safe space, leading participants through simple and playful movement exercises, dance warm-ups, and exclusive material from their own repertoire. No experience necessary!

Please wear comfortable clothing that does not interfere with your ability to move (sweatpants, shorts or loose pants and a comfortable shirt are suggested). There will be no physical touching involved, and all dancers are encouraged to participate barefoot.
FREE Workshop 2
LGBTQ - FRIENDLY MASTER CLASS DANCE WORKSHOP with Sean Dorsey
Saturday, July 9 – 5:00-7:00 PM, 2016
Timothy and Wendy Vernon Studio, Dance Victoria, 2750 Quadra Street
PRESENTED BY Passion and Performance Arts
---
An all-levels master class led by award-winning transgender choreographer Sean Dorsey. Dorsey is passionate about dancing with precision, guts, and deep humanity. Our hearts and eyes become important tools with which to instigate and integrate the full-throttle, highly-articulate movement Sean Dorsey Dance is celebrated for.
Full bodied movement and socially conscious choreography are hallmarks of Dorsey's style, explored in this intensive master class for professional and pre-professional dancers. Class will begin with a gentle warm-up for the whole body and continue into phrase work and repertory choreography.
Two 4 One is a bittersweet comedic drama, written & directed by Mo Bradley, that sees a transgender hero in an unexpected predicament.  Bradley, UVic Writing Dept. Associate Professor, presented the film at Moving Trans History Forward 2016.
When transgender Adam helps his baby-crazy ex-girlfriend Miriam artificially inseminate, they wind up in bed together— and they both get pregnant. Now Adam must reconcile his identity and gender with his biological reality, grapple with his feelings for Miriam, and try to figure out what it means to be a man.
Mo Bradley's debut feature stars Gavin Crawford (This Hour Has 22 Minutes), Naomi Snieckus (Mr. D), Andrea Menard (Moccasin Flats), Matt Baram (Seed), and Gabrielle Rose (The Sweet Hereafter).
Produced with participation from Telefilm Canada, with assistance from the BC Arts Council. Developed through NSI Features First in association with Presenting Sponsor Telefilm Canada; Program Partners The Brian Linehan Charitable Foundation and Shaw Media.