Paddling Visions: A report from CAPI Fellowship recipient Dennis Gupa in the Philippines
June 18, 2018
---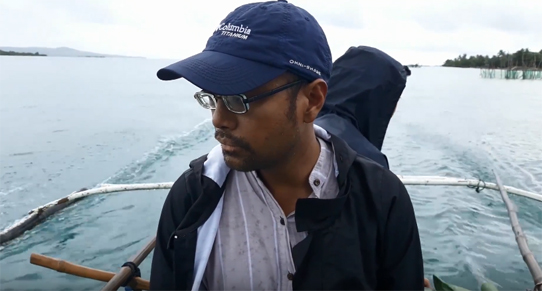 Dennis Gupa is a PhD student with UVic's Applied Theatre Department. Here, he reports on his work in his native Philippines, which is partially supported through a 2017 CAPI Student Research Fellowship.
I have been here in the Philippines for my field work since September. My site is located in Samar-Leyte Region and I am working with local elders in the island community of Guiuan, where the deadliest typhoon of 2013 (Haiyan Typhoon) entered. I am co-organizing a congress festival on climate change, indigenous ways of knowing, storytelling and applied theatre that runs from May 28-31 that will gather scholars, artists and policy makers in expanding the dialogues on climate justice in the Philippines. This event is one of the activities that executes and explores my methodologies (participatory/community action research and applied theatre as research).
Images from Dennis' "Bugsay ConFest: Paddling Visions" event held May 28th to 31st, 2018 at Leyte Normal University in the Philippines:
About Dennis
Dennis D. Gupa is a PhD Candidate in Applied Theatre at the Faculty of Fine Arts at UVic. His research on traditional ecological knowledge and practices explores the interconnection of sea rituals, climate change and applied theatre. He received a scholarship from the Indonesian Ministry of Education and Culture to study contemporary theatre and traditional mask dance at Bandung's Sekolah Tingi Seni Indonesia. The Asian Cultural Council's awarded him a fellowship to undertake a director-in-residence program in New York City where he participated in and observed contemporary theatre directing process with Ma-Yi Theatre Co., National Asian American Theatre Co., and The Juilliard Drama School. He has an MFA Directing (Theatre) degree from University of British Columbia and MA Theatre at University of the Philippines. He was awarded the Performance Studies international (PSi) Dwight Conquergood Award in 2016 and The Ada Slaight Drama in Education Award 2017. He is a Vanier Scholar. 
---
More info:
---
Update (June 2021)