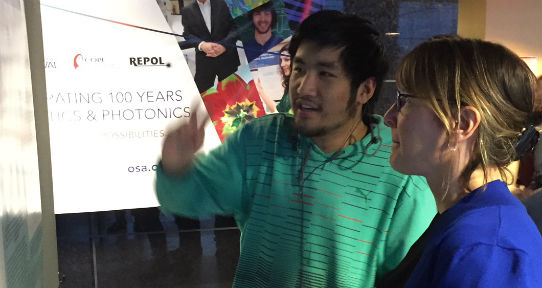 Are you interested in partnering with the NTCO program?

While many student internship projects are themed around advances in astronomical instrumentation, some have also included interesting industrial applications of their advanced data analysis and software development skills. Some examples include:
Student
Internship
Project
Jared Keown
(Fall 2017)
Schneider Electric, Victoria, BC
Machine learning techniques to examine help desk user inquires from multiple branches of a large international company.
Teaghan O'Briain
(Fall 2017)
Limbic Consulting, Victoria, BC
Machine learning techniques applied to analyzing medical imaging data.
Deven Patel
(Fall 2017)
Nüvü Cameras, Montreal, QC
Integration of Nüvü's state-of-the-art EMCCD cameras into the High-Contrast Imaging Balloon System (HiCIBaS), and addressing the dissipation heat generated by these cameras.
Victor Duchesne
(Summer 2017)
ABB, Quebec City, QC
Study of compression algorithms to balance the quality of images and the compression ratio by generating lossless algorithms. 
Mireille Ouellet
(Summer 2017)
ABB, Quebec City, QC

Reviewed cryogenic precision position monitoring techniques and built a performance model of the preferred concept to asess the optical signal processing method.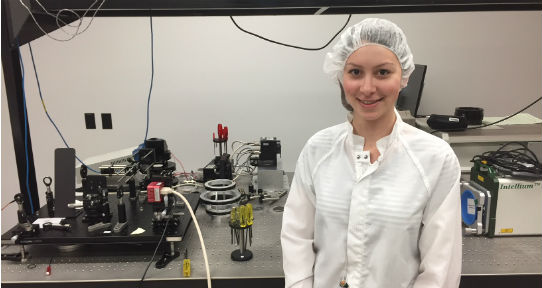 News and resources for NTCO students
Travel and relocation top-ups
In some cases, additional funding of $1000 per month is available to support graduate students relocating for internships. This stipend top-up is intended to offset living expenses associated with temporarily moving or travelling to another city for an internship placement. They are not intended for local expenses, or to replace regular travel reimbursements. These payments will be added to your regular stipend funding for each month that you are away. Contact the NTCO Program Coordinator for more information. 
---
Gemini Observatory Internships
**application period extended 
NTCO is now able to offer 4-6 month internships at Gemini Observatory!  
While our mandate is to provide internships at Canadian for-profit companies in the high tech sector, NSERC CREATE has permitted us to fund one PhD student per year to do their research at a Gemini location (North or South). This time can be counted towards fulfilling the student's NTCO industrial internship requirement.

A description of possible projects available in 2019 can be found here. 

If you are a doctoral student and you're interested in applying for the 2019 placement, ask your NTCO supervisor to send a brief letter of support to the Program Coordinator. The successful applicant will be determined jointly by the NTCO Admissions Committee and Gemini. NTCO gratefully acknowledges the generous support of Gemini in making this exciting new opportunity available. 



---
Internship opportunities at Dynamic Structures
Our partners Dynamic Structures in Port Coquitlam are currerently looking for students to work on a project involving a robotic figuring of optics through diamond turning and use of polishing pads. Students with an engineering background are preferred. If you are interested in this opportunity, contact the NTCO Program Coordinator for more information. 

---
NTCO AGM Week 2018

Thanks to everyone who contributed to the success of our second annual NTCO AGM! This event brought together NTCO students, faculty, and our partners from across the country, and it was a great opportunity for our community to connect and share their latest research. 
We are very grateful to our partners at COPL(Centre for optics, photonics and laser) for hosting this event.
---
Social media
A reminder that there is now a NTCO student Facebook page: https://www.facebook.com/groups/NTCOstudents/
This is intended as a platform for NTCO students to communicate with each other and share experiences, resources, opportunities and ideas related to their research. Participation is entirely voluntary. If you are a current or former NTCO student and you're interested, feel free to send a request to the Admin to join the group. If you have any other suggestions for encouraging communication between the geographically scattered students in this program, please do get in touch with the Program Coordinator!  
---
NTCO 2017 AGM Poster Session 
At the NTCO 2017 AGM at UVic, NTCO students presented on their academic research, or on their internships with our industrial partners.