Community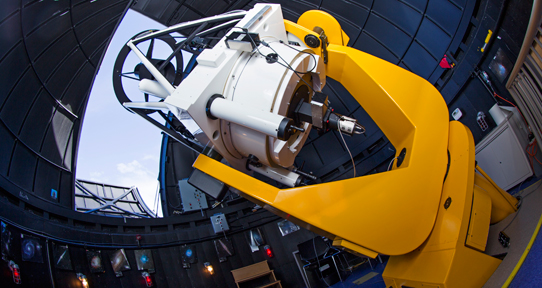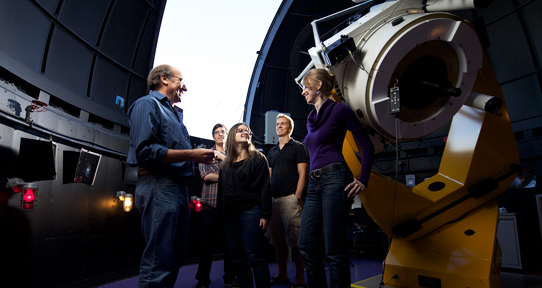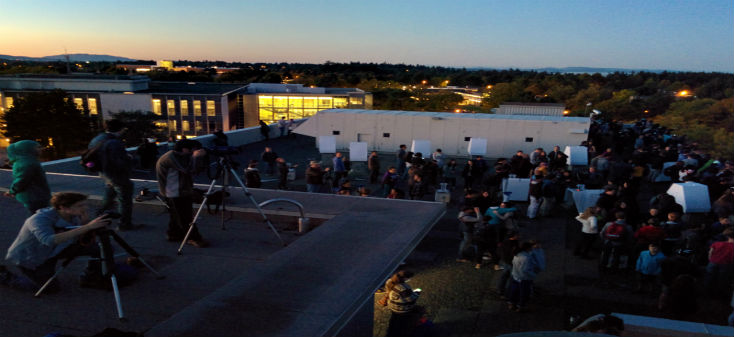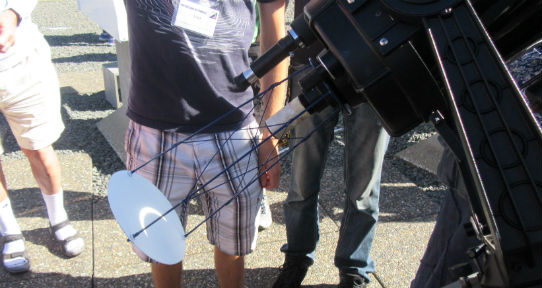 Outreach events on campus are currently on a hiatus due to Covid-19. We look forward to welcoming you to the telescope soon! In the meantime, for young future astronomers (and interested adults) check out astronomy activities from Discover the Universe! Astro at Home happens at 5pm (PST) daily.
---
The Physics and Astronomy Department at UVic has a vibrant history of public outreach. We love to share our research and passion for the cosmos with the community!
OPEN HOUSE:  Wednesdays, 8-10 pm Sept-Apr, 9-11 pm May-Aug

Every Wednesday night throughout the year (with the exception of December 14th to January 4th for winter holidays), we host a FREE open house on the roof of the Bob Wright Centre.  This means anyone can stop by to look through the largest telescope on any Canadian university campus at some of the wonders our universe has to offer. We also offer views through our array of smaller telescopes and tell constellation stories. The open houses run rain or shine. On cloudy nights, stop by and ask our team of students any astronomy related questions, and see some of the cutting-edge technology we have to study space.
We also host open houses for big events such as solar and lunar eclipses, planetary transits, and visible comets.
We offer daytime astronomy tours to classes of all ages. These one-hour experiences are hosted at UVic's main observatory on the roof of the Bob Wright Centre.
Professional astronomers love to talk about their research! We have given public talks on our cutting-edge work in Victoria for a variety of organizations including the Royal Astronomical Society of Canada and the Hermann's Jazz Club's Cafe Scientifique. Classroom visits can also be arranged upon request. For further information, please contact Karun Thanjavur at "karun 'at' uvic 'dot' ca"