BIG research seminars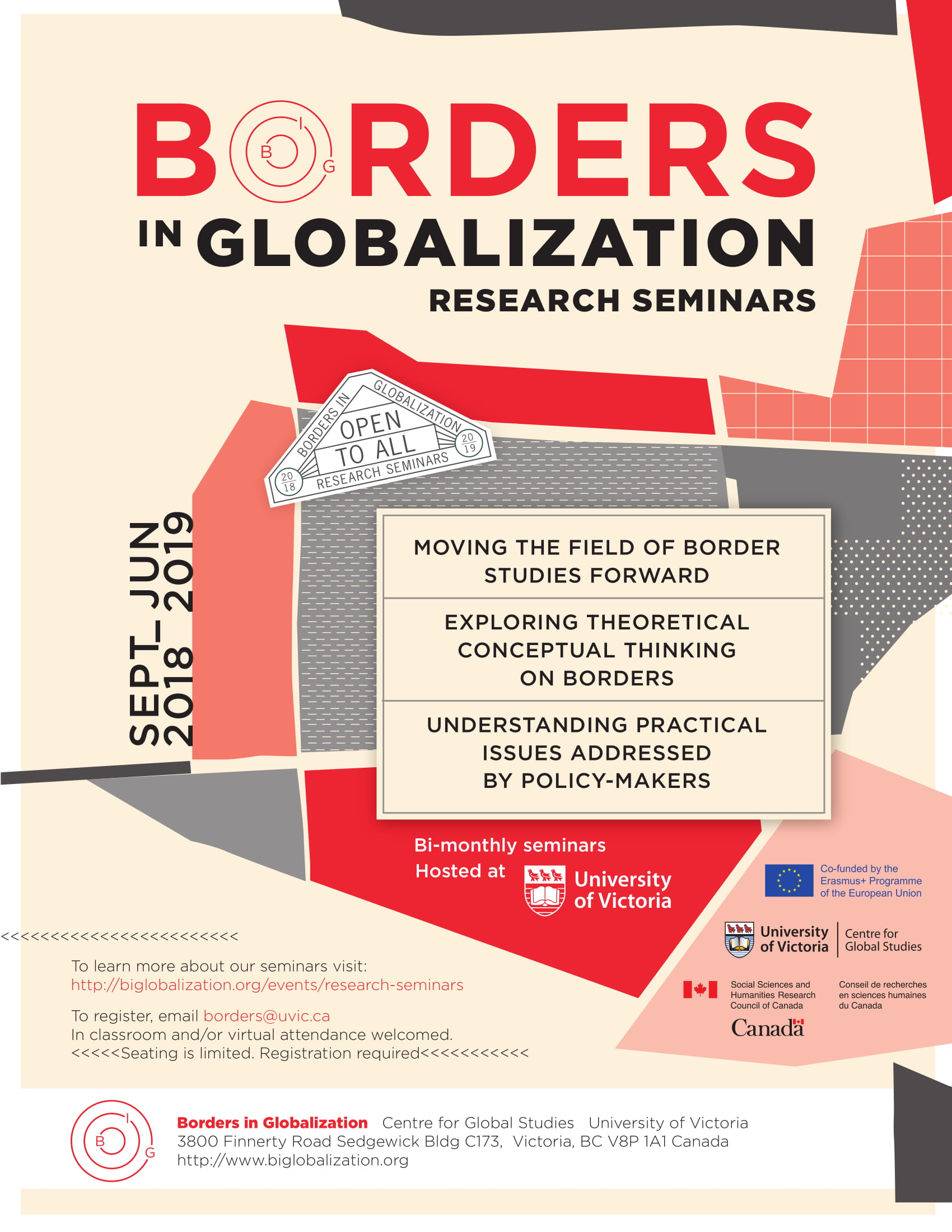 Borders in Globalization will be hosting a series of bi-monthly seminars at the University of Victoria from August 2018 to June 2019. These seminars will work to move the field of border studies forward by, among other things, exploring theoretical conceptual thinking on borders, and understanding practical issues addressed by policy makers.
Seminars:
For more informartion, visit the BIG website. To register for a seminar, please email registration@biglobalization.org.