Supporting European Studies Community in Canada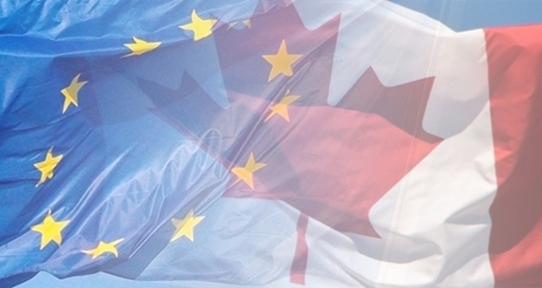 The ECSA-Cn project  (2017-2020) was a joint initiative between ECSA-C and the EUCAnet project (European Studies Network in Canada, www.eucanet.org). ECSA-Cn stands for the project "Building capacity for Canada's European Studies community: the European Community Studies Association Canada as a research and outreach hub". The initiative was led by Beate Schmidtke and allowed for a collaboration with the former European Community Studies Association Canada presidents Joan DeBardeleben (University of Ottawa), Frédéric Merand (University of Montreal), Ruben Zaiotti (Dalhousie University), Oliver Schmidtke (University of Victoria) and the ECSA-C Young Researchers Network (Co-presidents Pablo Ouziel, Johannes Müller-Gómez and Sabrina Paillé) .
Its main goal was to enhance the networking capacity of the European studies community in Canada. In this respect ECSA-Cn provided public visibility to the EU as a key economic and political partner of Canada and thus allow ECSA-C to play a more effective role in promoting research, teaching and outreach initiatives in the field of EU and European Studies.
The ECSA-Cn project's activities and services were:
ECSA-Cn expert database (specific service for ECSA-C members)
Promotion of research groups (interviews; media alerts)
Promotion of innovation in teaching and research (award; interviews)
Fostering engagement of young academics (junior EU scholar interviews; policy memos)
Dissemination of research outcomes and innovation in teaching (media alerts; video clips; FB)
For more information about this grant visit the EUCAnet website, or check out the Canada-Europe dialogue project on Facebook.