Cathie Walker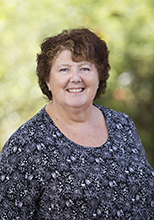 Position
Web Content Strategist
Internet Strategies
Contact
Office: SED C141
Content can make or break a website. My job is to make sure that UVic's many sites tell our stories in a consistent way. I do this by giving workshops in writing for the web, then working with staff across campus on their content.
 I'm also the editor of MyUVic Life, working with nearly 30 student bloggers to tell authentic UVic stories.
 I spend a lot of time staring at a computer screen looking for typos and bad punctuation, and I wouldn't change a thing.