Len Collins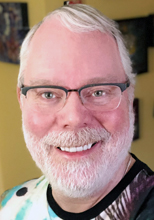 Position
Information Architect & User Experience Specialist
Internet Strategies
Contact
Office: SED C138
I am a member of the Internet Strategies team who are responsible for coordinating and facilitating effective internet communications with all of our UVic partners.
My responsibilities include:
Consults with stakeholders to determine vision and goals.
Lead user research to determine to inform persona development.
Determine site structure, user flows and user interface.
Design and build interactive prototypes.
Plan and conduct user testing.
Lead user experience design and assist with content creation and strategy.