Fun stuff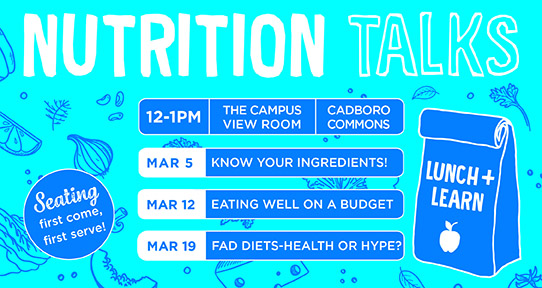 Nutrition Talks: Lunch + Learn Series

March is National Nutrition Month! Grab your lunch and join our registered dietitians for an informative series on all things nutrition. All students, staff and faculty are welcome - no registration necessary. First come, first serve-we have a 50 person max capacity.
3 Sessions | March 5, 12, 19 | 12-1pm | Campus View Room, Cadboro Commons Building
March 5: Know Your Ingredients! Learn about the implications of certain foods, products and chemicals that you ingest every day and how they can affect your well-being through hormone balance, brain health and serious disease.
March 12: Eating Well on a Budget* Learn how to make the most out of your food dollars without sacrificing health, taste or quality. *More student focused


March 19: Fad Diets-Health or Hype? Learn the truth behind some current diet trends and their perceived health benefits. Set yourself up for success when it comes to your nutrition and lifestyle goals.
Have any questions? Email us at eat@uvic.ca!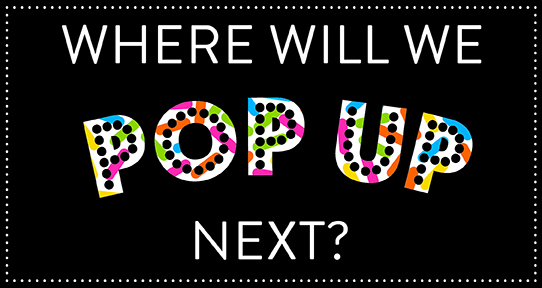 Monthly contests, Pop Up Shops, and surprise deliveries by the UVic Foodie Trike - sounds pretty fun to us! Follow us on instagram to stay in the know for all things UVic Food Fun. 
Want the UVic Foodie Trike at your next event? If you're a group or department on campus that wants to collab for a Pop Up Shop or purchase custom coupons let us know! Email us at eat@uvic.ca today!
Some of our past events...