Community outreach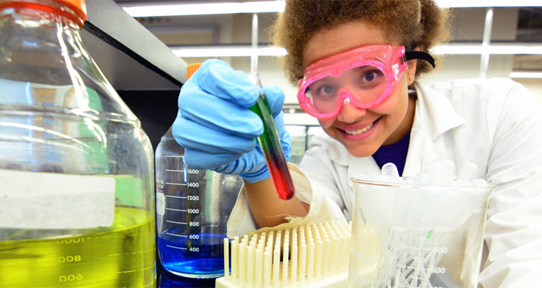 Get to know us
In the community
Science Outreach 2013
Our undergraduate lab instructors led a lab for young students in the Frank Hobbs Out of School Care program. We hope to see these students taking our courses in a few years!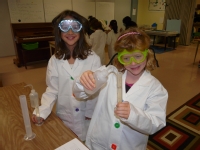 In November 2011, Val Kerr (Lab Instructor), Barb Currie (Lab Instructor), Alyssa Herkel (Lab Assistant), Valerie Taylor (Lab Assistant), Rebecca Vincent (fourth year student), Lisa McEwen (fourth year student) and Jenny Khakh (fourth year student) went to Lochside Elementary School to give the Grade 2 students a hands-on science experience. The children cycled through six stations where they performed experiments that focused on properties of solids, liquids and gases. They had fun using pipettors, microfuge tubes, graduated cylinders, stir plates, vortex mixers and balances; we had fun watching their curiosity and excitement of science blossom.
What else is happening
Cafe Scientifique - A seminar series hosted by Centre for Biomedical Research which showcases current health related research for the general public.
On-line magazine - A Scoop.it topic devoted to virology, microbiology and immunology. Highlights of research and health issues for general audiences.