MEICON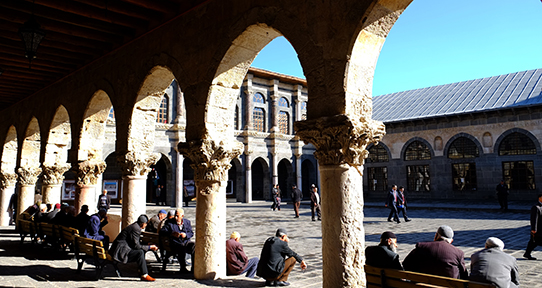 About MEICON-BC
The Middle East and Islamic Consortium of British Columbia (MEICON-BC) is a collaborative project of Simon Fraser University (Centre for the Comparative Study of Muslim Societies and Cultures), the University of Victoria, and the University of British Columbia. The purpose of MEICON-BC is to provide an organizational basis for communication and cooperation among British Columbian academics interested in the study of the Middle East and Muslim societies and cultures. The University of Victoria hosts UVic MEICON, a sub-group of the larger MEICON-BC collective.
UVic MEICON
Current members of the UVic chapter of MEICON include:
Evanthia Baboula (Art History and Visual Studies)
Greg Blue (History)
Neilesh Bose (History)
Paul Bramadat (CSRS/History/Religious Studies)
Martin Bunton (History)
Mona Goode (History)
Marcus Milwright (Art History and Visual Studies)
Andrew Rippin (History)
Daromir Rudnyckyj (Anthropology)
Peyman Vahabzadeh (Sociology)
Anthony Welch (Art History and Visual Studies)
Andrew Wender (History/Political Science/Religious Studies)
Join MEICON. You may join the MEICON listserve by emailing meiconbc@sfu.ca. For more information visit the home site for MEICON-BC.