Publications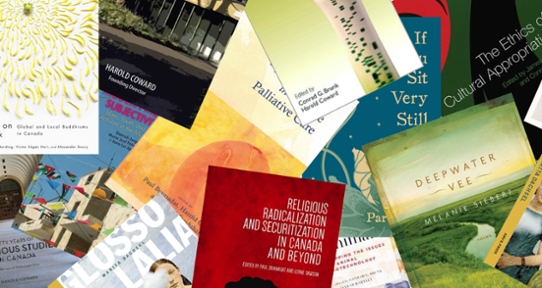 CSRS Publications
The CSRS produces many types of publications. Titles produced through our major research networks and lecture series are available from a variety of academic presses in Canada, the US and the UK. Other series, such as our Annual Report/Newsletter, Illumine, and the Community Seminar series are published in-house. Please see our lists of publications below which include CSRS manuscripts, as well as works published by CSRS fellows.
*Fellows wishing to have their publications listed on the CSRS website are encouraged to contact csrs@uvic.ca.
Team book projects at the CSRS are based on a methodology developed by founding centre director, Harold Coward. In this unique model of research, interdisciplinary teams of investigators participate in an extended process of collaborative writing and critique leading to the publication of highly integrated academic volumes. 
Topics for the CSRS book projects are normally selected in response to current and emerging issues of interest to society; as such, the projects typically incorporate participants from government, the professions, community organizations, and a variety of academic disciplines.