Anand Student Scholarship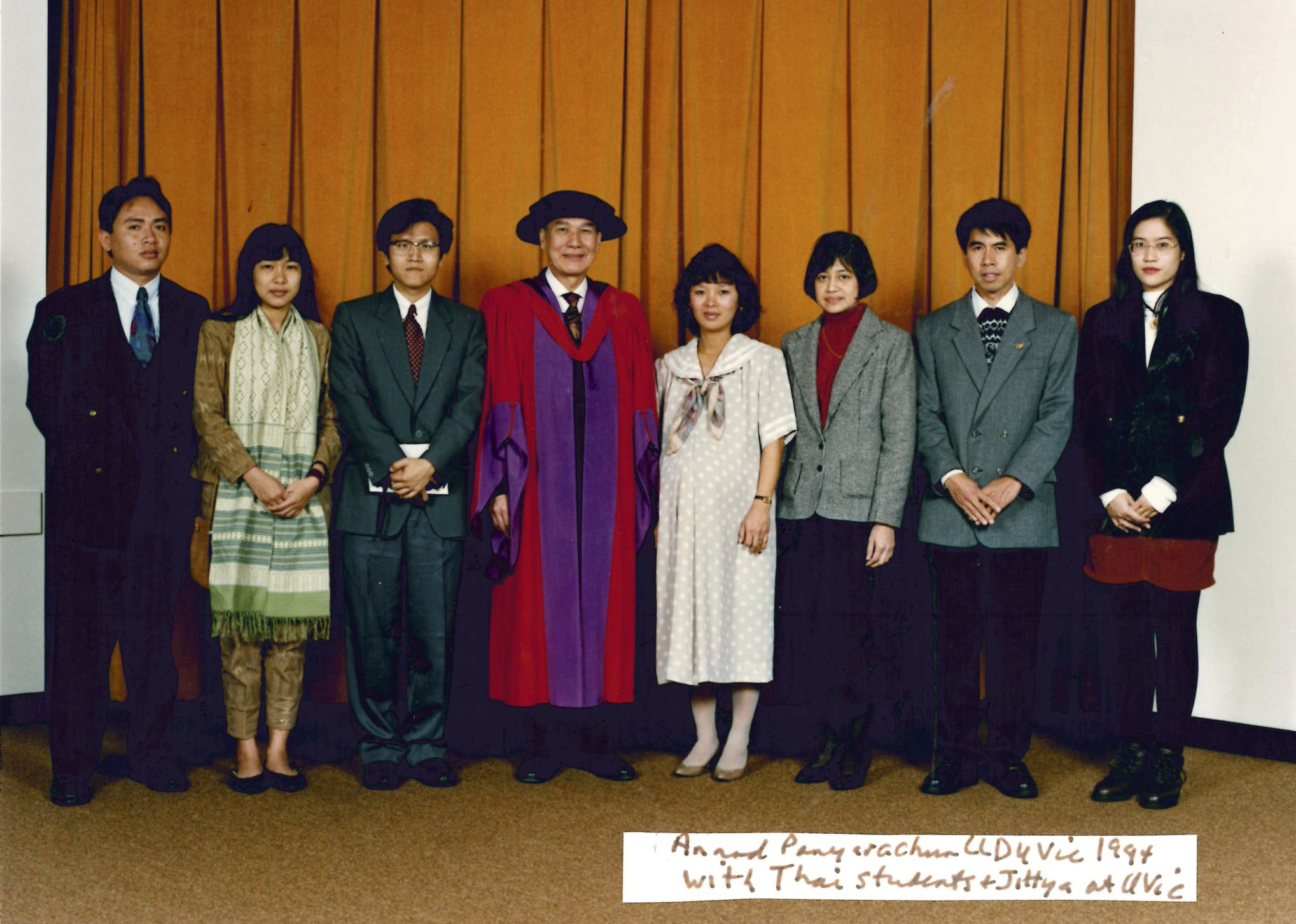 ---
Eligibility: Registered Thai UVic graduate student in good standing. Students must be returning to Thailand upon completion of their studies at UVic.
Deadline: rolling submission process
Contact: CAPI at 250-721-7020 or capi@uvic.ca for more information
Fund guidelines
One award of approximately CDN$1,500 will be granted per year to help cover tuition expenses.
This is a single time fund - successful applicants are not usually eligible for successive grants or awards from the Fund.
Financial reports - A progress report must be submitted by the end of the academic year in question. All reports are to be submitted to the Office of the Director, Centre for Asia-Pacific Initiatives, Sedgewick Building, Room C128. These reports will be forwarded to the Fund's co-directors, H.E. Anand Panyarachun and the president of the University of Victoria.
To apply
To apply, please submit the following:
A completed Application Form
Current resumé or CV
An up-to-date unofficial transcript
Letter of support from your faculty supervisor or Department Chair
---
Past winners
| | | |
| --- | --- | --- |
| Recipient | Program of Study | Year |
| Chanathip (Esther) Suwannanon | PhD in Interdisciplinary Studies | 2022 |
| Israporn (Grace) Sethanant | PhD in Earth and Ocean Sciences | 2021 |
| Songkrant "Kan" Pongboonjun | | 2021 |
| Thiptawan Uchai | | 2016-17 |
| Ruji Auethavornpipat | MA in Pacific and Asian Studies | 2011-12 |
| Petch Manopawitr | | 2010-11 |
| Arunwadi Leewananthawet | | 2008-09 |
| Araya Chaowalit | M.Eng in Electrical and Computer Engineering | 2006-07 |
| Montra Tayakepisuth | | 2005-06 |
| Roongrojana Songprakorp | PhD in Mechanical Engineering | 2004-05 |
| Ubolthip Sethakaset | PhD in Electrical and Computer Engineering | 2003-04 |
| Nijjaporn Potikanon | | 2002-03 |
| Marut Diparos | | 2001-02 |
| Poramate Tarasak | PhD in Electrical and Computer Engineering | 2000-01 |
| Siraorn Wissawapaisal | | 1998-99 |
| Choomjet Karnjanakesorn | | 1997-98 |
| Anak Patanavibool | | 1996-97 |