En-gendering Social Transformation in China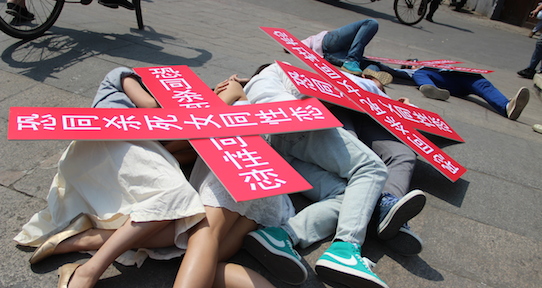 En-gendering Social Transformation in China:
Gender Dynamics, Women's Rights and Feminist Activism
Women, as in the rest of the world, make up roughly half China's total population, but receive  far less academic attention and scrutiny. Particularly overlooked is their dynamic role in engendering the social transformation taking place in China since the late 70s. This symposium attempts to address this often-ignored aspect of China's transformation, namely: how do women act as initiators, mobilizers and driving forces of social transformation?
This symposium will bring together leading scholars and activists on women and gender studies presenting up-to-date research on gender issues of China; exploring how gender relations in China are profoundly involved in globalization; how women's struggle to gain rights has changed; and how increasing feminist activism engenders wider social transformation in China.
Running along side the Symposium is a photo exhibition "40 Moments: Chinese Young Feminist in Action" prepared by Young Feminist Activism, a NGO from China with an mandate for "emphasis on self-determination, direct action and media publicity" in promoting gender equality. The exhibition will display photos that record historically significant moments of social/self-transformation of China in gender and feminist perspectives. 
Symposium
7 & 8 April
Harry Hickman 116
See program here
Keynote Presentation:
"Women Lever the State in a Glocal Context: The Influence of Feminist Activism on China's Law and Policy Reforms"
7 April at 7:00pm
Harry Hickman 105
Photo Exhibition
40 Moments: Chinese Young Feminist Action
7 - 13 April
McPerson Library A025
This symposium was supported by the Social Sciences and Humanities Research Council of Canada.