Future students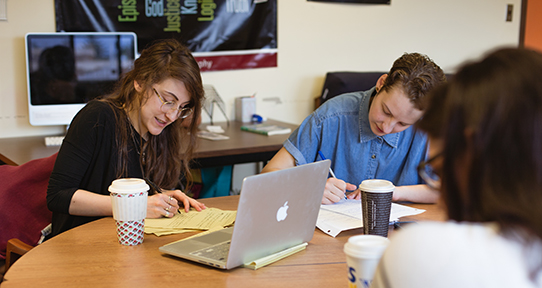 Whether you want an honours, major, or minor degree, or just want to take some of our courses, we're here to answer your questions. Hopefully our FAQ will clear them up, but go ahead and contact us if you can't find the information you need.
Learn more about applying to UVic.
Getting started
PHIL 100 (Introduction to Philosophy) is a great place to start taking classes with us. You can get a sense of what philosophy is all about.
If you'd rather start with a class that will help you prep for the LSAT, GRE, or GMAT, you might want to start with PHIL 201 (Critical Thinking) or maybe PHIL 203 (Symbolic Logic). And when you (hopefully) decide to major in philosophy, you'll already have some prerequisites satisfied.
Career preparation and skills
Take a look at some information we've collected about the kinds of skills and career preparation you can get from majoring in philosophy.