Victoria Medieval Conference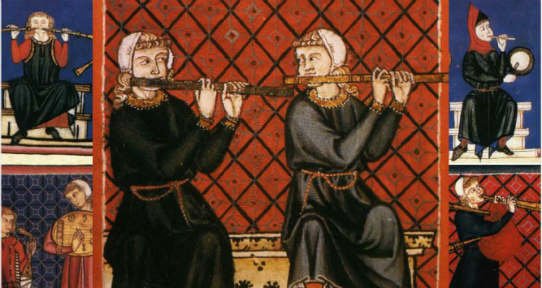 An annual event uniting students, scholars, and the public 
The program of Medieval Studies invites you to the Victoria Medieval Conference, a day of talks, music and conversations with the members of the program and their guests.
See our Past Workshops.
Medieval Music
MacLaurin Building, David Lam Auditorium
February 2, 2019
Organized in partnership with the Ancient Music Society of Victoria, this day of music and lectures is conceived as a unique occasion to discover and enjoy the fascinating musical world of the middle ages. Together, musicians and scholars will present and perform medieval music from various traditions.
Keynote address, by Prof. Dwight Reynolds, University of California, Santa Barbara: "Music in the Medieval Mediterranean"
---
2018 Workshop on Asia in the Middle Ages