Victoria Medieval Conference
Daily Life in the Medieval Household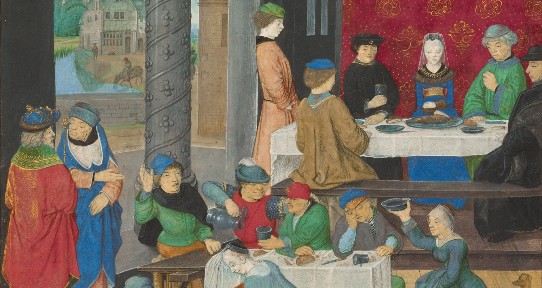 The Annual Medieval Conference will be held on February 5, 2022. 
You can email us at events.medi@uvic.ca if you would like to be added to the Victoria Medieval Association or fill in the form below.
---
Registration information
Please read carefully before you register.
We are sad to announce that we have had to cancel our in-person portion of the conference. The conference will continue entirely online. We hope to return to in-person events next year.
We will put up information on all of the interest groups on our website that usually attend as part of the conference fair. Please check our conference home page in the next week to learn more.
As always, registration fees are collected to cover honoraria for musicians and administrative technical support. Any money left over is used to support our students attending conferences, hosting colloquiums, joining field schools and providing bursaries. If you wish to donate as well our donation page is always available.
Registration options:
Please be mindful that we cannot accept in person payments by credit card and that we do not offer half day prices.
1. Register online
Pay by credit card with our online registration system.
2. Register by mail
Please mail your cheque and registration form to:
Medieval Studies
University of Victoria
PO Box 1700 STN CSC
Victoria BC
V8W 2Y2
                Cheques can be made out to UVic Medieval Confernece
If you are unable to register online or by cheque, please contact the office to seek other arrangements at medi@uvic.ca