Offered This Year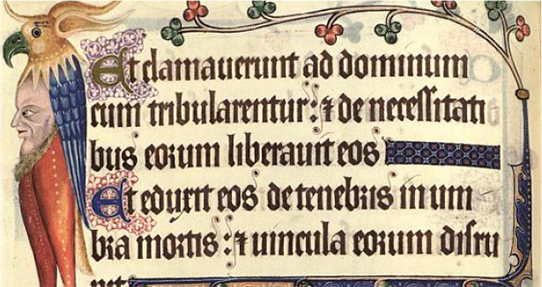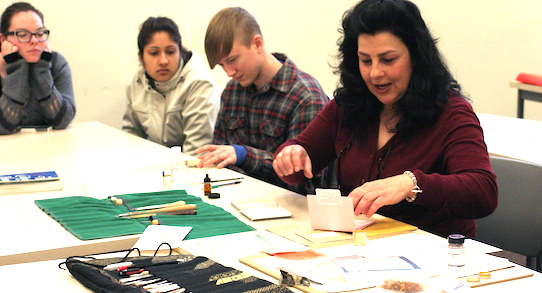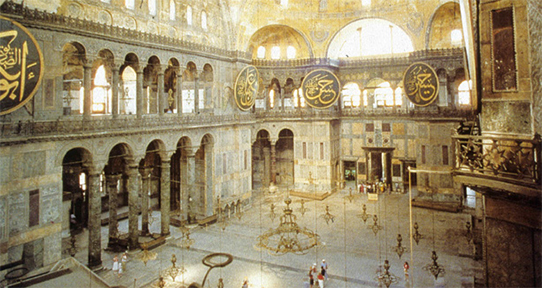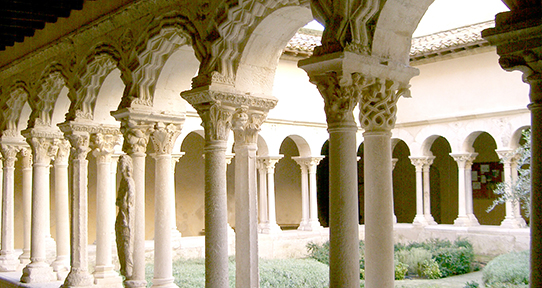 Topic: Churches, Graves and Castles: 'Medieval' Victoria
An exploration of post-medieval uses of the Middle Ages. Addresses artistic, intellectual, spiritual or political applications of medieval history, imagery and cultural practices. Topics may include comic book medievalism, historical reenactment and role play, video games, Neo-Gothic revivalism, museum conservation, ethno-nationalism and nostalgia.
This year, MEDI 330 will be cross listed with AHVS 392. If you are asked to waitlist when registering, please consider registering for AHVS in order to enroll directly in the class. 
CRNs
MEDI: 31323
AHVS: 31311
This thematic introduction to the medieval world will emphasize the interdisciplinarity of Medieval Studies and the methodological approaches of its cognate disciplines. Content will be structured and presented as a series of interconnected thematic units, including "Faith Traditions," "Lords and Land," "Books and Learning," "Village and Town," "Artists and Craftspeople" and "Knights and Warfare." Conceptions of the Middle Ages will also be explored, ranging from the pejorative opinions of Renaissance Humanists to the Romantics' idealism and re-enactments in contemporary film, literature and gaming.
For more information, visit us online at http://www.uvic.ca/humanities/medieval/
This course will emphasize scholarly approaches to both the Middle Ages and modern renderings of medieval material. Upon completion of MEDI 100, students will recognize the principal social, political and religious phenomena that defined the medieval world, including the impact of intercultural dialogue between Christian, Jewish and Muslim communities.
 Instructor: Dr. Michael Reed
---
An interdisciplinary introduction to the Middle Ages through a comparative overview of medieval cultures and civilizations until about CE 1500, with a focus on the formation of medieval Christian Europe and its relations with Judaism, Byzantine Christianity, and Islam.

Instructor: Dr. Michael Reed
---
Topic: Jews in Medieval English Literature
This course explores Medieval English Literature through its interaction with Jews. One central thread of this course will be literature written by Jews in England. We will pay attention to how they relate to England—predominantly as a place or its literary traditions. Another strand will be looking at texts written about Jews by non-Jewish (Christian) medieval English authors. Finally we will look at how one medieval Jew who is not connected to England relates to one of the central stories of England: the Arthurian legend.
Instructor: Dr. Shamma Boyarin
Heroes, Beasts, and Other-worldly Beings
This thematic introduction to selected myths and legends of the medieval world will emphasize heroes, fantastic animals, other-worldly beings and syncretic myth-making practices. Topics will include contexts for the use(s) of heroic and fantastic stories in various cultural and faith traditions (including Scandinavian, Chinese and Islamic); the relationship(s) between textual and visual depictions of heroes and fantastic stories; and the resonance of medieval heroism and the fantastic in contemporary societies. This course will emphasize scholarly approaches to medieval and modern renderings of myth and legend. Upon completion of MEDI 200, students will be apprised of the variety and use of heroic and fantastic stories in the medieval world.
Instructor: Dr. Michael Reed
---
Topic: Petrarch
Did Petrarch kill the Middle Ages?
Instructor: Dr. Joseph Grossi
---
Topic: Musical Medievalism From Stage to Screen
This course is for upper level students and is a graduate level seminar. Seats are limited and approval must be given to register through the School of Music. Music literacy would be beneficial, but not required. Please email musicadmin@uvic.ca about registration.
Instructor: Dr. Alexis Luko
Thursday 10 - 12:50
---
Topic: Geoffery Chaucer
 Instructor: Dr. Allan Mitchell
For full course information, please see the UVic Academic Calendar.
You can download our newsletter here.