Offered This Year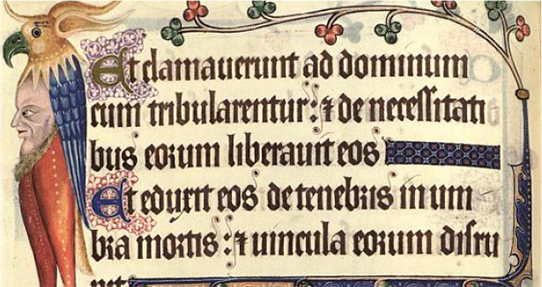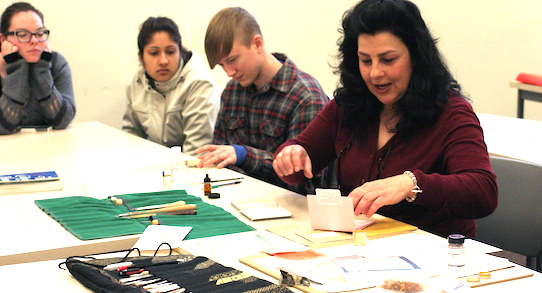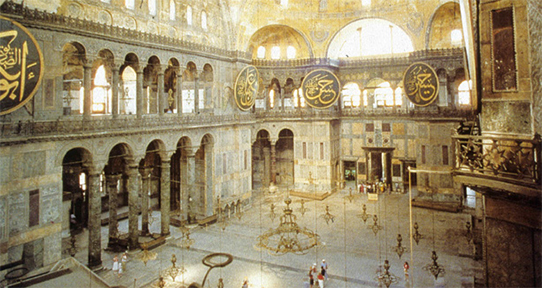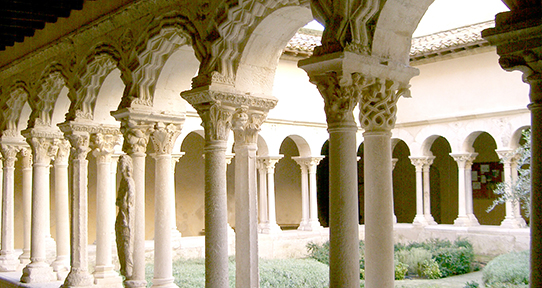 This thematic introduction to the medieval world will emphasize the interdisciplinarity of Medieval Studies and the methodological approaches of its cognate disciplines. Content will be structured and presented as a series of interconnected thematic units, including "Faith Traditions," "Lords and Land," "Books and Learning," "Village and Town," "Artists and Craftspeople" and "Knights and Warfare." Conceptions of the Middle Ages will also be explored, ranging from the pejorative opinions of Renaissance Humanists to the Romantics' idealism and re-enactments in contemporary film, literature and gaming.
For more information, visit us online at http://www.uvic.ca/humanities/medieval/
This course will emphasize scholarly approaches to both the Middle Ages and modern renderings of medieval material. Upon completion of MEDI 100, students will recognize the principal social, political and religious phenomena that defined the medieval world, including the impact of intercultural dialogue between Christian, Jewish and Muslim communities.
 MR 11:30 - 12:50
---
An interdisciplinary introduction to the Middle Ages through a comparative overview of medieval cultures and civilizations until about CE 1500, with a focus on the formation of medieval Christian Europe and its relations with Judaism, Byzantine Christianity, and Islam.

TWF 12:30 - 1:20
---
The Grail, The Never-ending Quest
First mentioned around 1180. Ever since, knights, poets, novelists, artists, musicians, and movie makers have searched for this elusive and evolving object and, in their quest, have found themselves. This course will begin by exploring the first tales and their continuations, starring Perceval, Gauvain, Lancelot and Galaad. Then, we will travel to Romantic epics, costume movies, Indiana Jones, and other remakes. The teaching format will be hybrid, combining flipped classroom, lectures/debates, and artistic explorations. Creative assignment options will be considered. Join the quest!
W 3:30 - 6:20 
---
Medieval Books in UVic Special Collections
Students enrolled in this course will spend the term working in UVic Libraries' Special Collections studying medieval books, papers, and objects. The course will survey UVic's medieval holdings (dating from the thirteenth to sixteenth centuries and including manuscripts, legal documents, binding fragments, and more) and hear guest lectures from experts with specialized knowledge of individual items. The course constitutes an introduction to pre-print, pre-digital book history and teaches students key skills for archival research: how to handle, read, record, and assess various textual materials. Grades will be based primarily on projects that develop collaboratively throughout the term. There will be opportunities for online publication of select projects.
W 12;30 - 3:20
Topic: Heroes, Beasts, and Other-worldly Beings
This thematic introduction to selected myths and legends of the medieval world will emphasize heroes, fantastic animals, other-worldly beings and syncretic myth-making practices. Topics will include contexts for the use(s) of heroic and fantastic stories in various cultural and faith traditions (including Scandinavian, Chinese and Islamic); the relationship(s) between textual and visual depictions of heroes and fantastic stories; and the resonance of medieval heroism and the fantastic in contemporary societies. This course will emphasize scholarly approaches to medieval and modern renderings of myth and legend. Upon completion of MEDI 200, students will be apprised of the variety and use of heroic and fantastic stories in the medieval world.
TWF 1:30 - 2:20
---
This course examines the 'global turn' in Medieval Studies before 1500. Using a case studies approach, it brings an interdisciplinary lens to the centuries before 1500.  Let's examine the connections and comparisons among peoples across political boundaries and geographies, across religions and languages, at the intersection of various economic systems. Come discover the interconnections and transcultural networks that inform our present day.
TWF 11:30 - 12:20
---
An Anthology of Medieval English Poetry
This course is devoted to a single large manuscript (Bodleian Library, Oxford, MS Ashmole 61), which contains over forty short and long poems on many different subjects, presenting a broad cross-section of popular verse in Middle English. We will progress by reading "cover to cover," pausing to examine various recreational, devotional, and educational texts. The book is a gathering of sacred and secular verse, with a particular focus on the moral formation of children within the later medieval household.
MR 11:30 - 12:50
---
Dante's Divine Comedy
In a world of rampant political injustice, Dante's Divine Comedy laid down the law with its visions of Hell, Purgatory, and Paradise.
For full course information, please see the UVic Academic Calendar.
You can download our newsletter here.