Career possibilities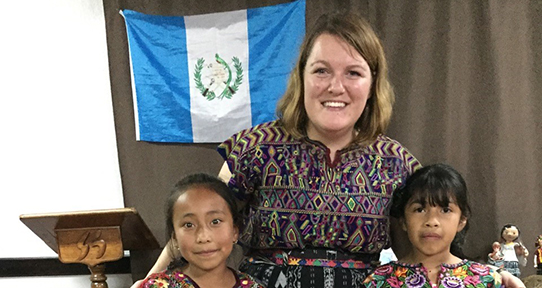 What can I do with a degree in Latin American Studies?
The Latin American Studies Program can open the doors to exciting careers in education and research, governmental agencies or non-governmental organizations, international relations, media, law and commerce.
Knowledge of other cultures and languages enhances your understanding of the world. Studying Latin America encourages students to develop a passion for other cultures and languages. Our graduates end up with in-depth knowledge of the region, sophisticated skills in critical thinking and analysis, as well as in oral and written communication.
Some career options for Latin American Studies graduates
Archaeologist
Business consultant
Communications advisor
Community or youth worker
Community organizer
Entrepreneur
Filmmaker/photographer 
Foreign service officer
Forensic anthropoloist
Healthcare
Historical interpreter
International development coordinator
Journalist, new media
Multiculturalism educator
Museum educator/curator
Political aide
Public health educator
Public policy analyst
Research analyst
Social service worker
Support worker for immigrants and refugees
Additional education and training may be required.
More information from Co-op + Career Services (PDF)