Learning and development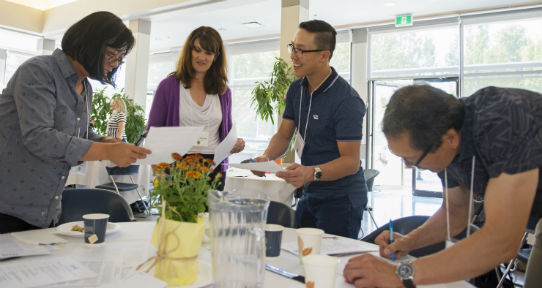 At UVic, faculty and staff also experience dynamic learning. We offer a variety of learning opportunities at no fee for all regular full-time and part-time employees.
Access the learning calendar, view campus and sponsored programs, or choose one of our featured programs:
Did you know?
The Federal government created a course as a basic introduction to Gender-Based Analysis Plus (GBA+) and it's free. You will learn to define the key concepts of GBA+ and recognize how various identity factors can influence the experience of federal government initiatives. You will learn to identify how GBA+ can enhance the responsiveness, effectiveness and outcomes of federal government initiatives while applying some foundational GBA+ concepts and processes.

Access the course here
2019-2020 Leadership Victoria Program applications are now open!
Visit the information page to learn more about the program, the application process, as well as key dates.