Learning and development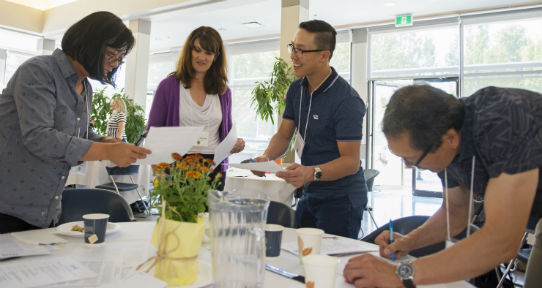 At UVic, faculty and staff also experience dynamic learning. We offer a variety of learning opportunities at no fee for all regular full-time and part-time employees.
Access the learning calendar, view campus and sponsored programs, or choose one of our featured programs:
Did you know?
The Federal government created a course as a basic introduction to Gender-Based Analysis Plus (GBA+) and it's free. You will learn to define the key concepts of GBA+ and recognize how various identity factors can influence the experience of federal government initiatives. You will learn to identify how GBA+ can enhance the responsiveness, effectiveness and outcomes of federal government initiatives while applying some foundational GBA+ concepts and processes.

Access the course here
Register Today! CAUBO's popular online course University Culture and Governance (UCG) starts on November 5th, 2019!
This course provides a comprehensive overview of university culture and governance. The objective is to help administrators, new and established, to better understand the university context and work more effectively and efficiently within the unique university environment. Learn more on the CAUBO website.