Learning and development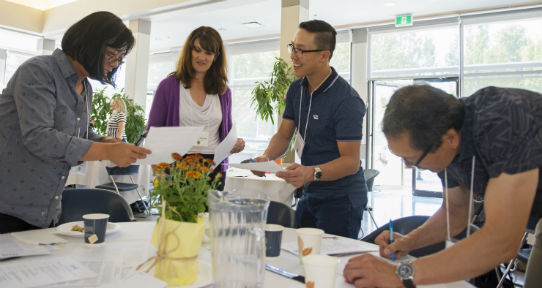 At UVic, faculty and staff also experience dynamic learning. We offer a variety of learning opportunities at no fee for all regular full-time and part-time employees.
UVic has strong values and high standards related to anti-oppression and decolonization. Our vision is to create learning and work environments that centre equity, question colonial practices, and are free from intentional or unintentional bias, barriers, and microaggressions.  We are all in different places in our personal learning journeys around reconciliation, decolonization, and equity-centred practices.
With this in mind, we want to provide our clear expectations through the Creating Equity Centered Learning Environments resource, because we all play an integral role in creating a welcoming, inclusive, and caring learning experiences at UVic.
Access the learning calendar, view campus and sponsored programs, the Working Remotely Toolkit or choose one of our featured programs: