Why study at UVic?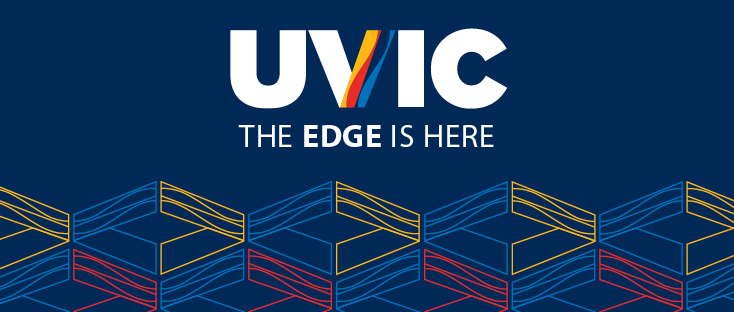 Discover your edge
The UVic Edge. It begins with our broad range of programs and extensive co-op program, continues through our stunning campus, and unfolds into a community that inspires you to do more.
Here, you don't just learn; you learn by doing. It's a combination of our extraordinary environment, hands-on learning opportunities, and desire to make an impact on the world around us.
Learn by doing
Peer through microscopes, gaze at the stars, dig into the past, and contemplate the future.
Make a difference
Our students and faculty come up with big ideas and breakthroughs that will change the world.
Be inspired by nature
Live and learn in one of the best places on Earth and be energized by your surroundings.
See UVic in action
See more videos from the Your UVic playlist on YouTube.
Visit UVic on Facebook, Instagram and Twitter.
Read what our students have to say
You've heard from us, now hear from our students. MyUVic Life features blog posts from current students, so that you can read first-hand about what life is really like at UVic.
March 21, 2019
In my second instalment of my post on careers in distillation, I thought I'd talk about the booming craft brewing industry as a potential career choice. Asthe craft beer industry continues to grow, more and more scientific techniques are being utilized on...
Read more: The Science Behind Brewing the Best Beer
March 19, 2019
There is an age-old question on University campuses: what is the best, most affordable food on campus, and where can we find it? To answer this question, weset out to try to taste test fine UVic cuisine, and rank both affordable and free options to spread the...
Read more: UVic Food: A Review (by Talen and Paige)
March 19, 2019
People often joke about setting your priorities straight and knowing what the most important thing is: coffee. And although that is true for many people,priorities encompass so much more. Upon entering university, I was excited, nervous and hoping for some...
Read more: Changing Priorities
See more of Featured | MyUVic Life on the Online Academic Community