Why study at UVic?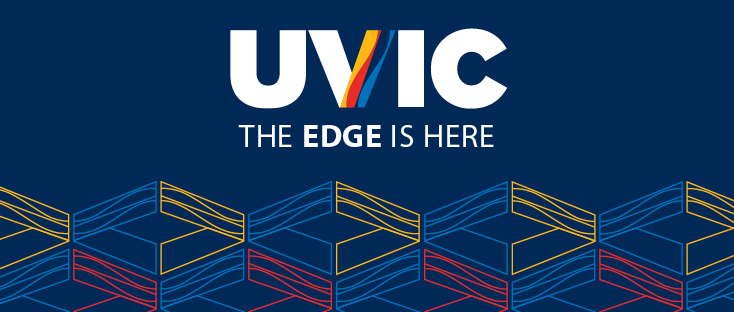 Discover your edge
The UVic Edge. It begins with our broad range of programs and extensive co-op program, continues through our stunning campus, and unfolds into a community that inspires you to do more.
Here, you don't just learn; you learn by doing. It's a combination of our extraordinary environment, hands-on learning opportunities, and desire to make an impact on the world around us.
Learn by doing
Peer through microscopes, gaze at the stars, dig into the past, and contemplate the future.
Make a difference
Our students and faculty come up with big ideas and breakthroughs that will change the world.
Be inspired by nature
Live and learn in one of the best places on Earth and be energized by your surroundings.
See UVic in action
See more videos from the Your UVic playlist on YouTube.
Visit UVic on Facebook, Instagram and Twitter.
Read what our students have to say
You've heard from us, now hear from our students. MyUVic Life features blog posts from current students, so that you can read first-hand about what life is really like at UVic.
November 19, 2018
It's the time of the year again when there's less sunlight and more gloom-filled days. School is the main priority and days are spent studying with littletime to relax. A few days ago, I saw some old pictures on social media that reminded me of the many...
Read more: To All the Friends I've Lost Before
November 14, 2018
Midterm season is finally (mostly) over, and we're entering the jolly time of the year where everything is due. Personally, this November I have about sevenassignments and final papers due. It's a manageable amount, but I'll still be pressed for time...
Read more: Everything's Due in November
November 7, 2018
When your stress level is maxed out and you feel completely overwhelmed, sometimes the best idea is the most tempting one: Run away from it all. It's easy toget caught up in the stress of Midterm season. Days blend together in a haze of lectures, labs, essays,...
Read more: Run Away From Your Problems
See more of Featured | MyUVic Life on the Online Academic Community