Why study at UVic?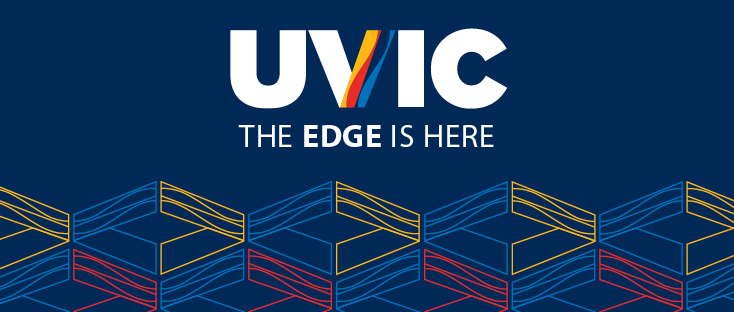 Discover your edge
The UVic Edge. It begins with our broad range of programs and extensive co-op program, continues through our stunning campus, and unfolds into a community that inspires you to do more.
Here, you don't just learn; you learn by doing. It's a combination of our extraordinary environment, hands-on learning opportunities, and desire to make an impact on the world around us.
Learn by doing
Peer through microscopes, gaze at the stars, dig into the past, and contemplate the future.
Make a difference
Our students and faculty come up with big ideas and breakthroughs that will change the world.
Be inspired by nature
Live and learn in one of the best places on Earth and be energized by your surroundings.
See UVic in action
See more videos from the Your UVic playlist on YouTube.
Visit UVic on Facebook, Instagram and Twitter.
Read what our students have to say
You've heard from us, now hear from our students. MyUVic Life features blog posts from current students, so that you can read first-hand about what life is really like at UVic.
July 15, 2019
I'll admit it – I took a long time to complete my undergraduate degree. On June 14th of this year (2019), I walked across the stage to receive my BSc atUVic, after taking six full years to complete the degree. Did I expect to take this long? Heck no....
Read more: 6 Years at UVic, in 6 Photos
June 10, 2019
How often do we hear about the love, fear, joy, discomfort and experiences of people who look or act differently than us? What about talks around diversity,inclusion, and racism? How do these things come together to shape our experiences in what we know today...
Read more: The Global Community's Strength in our Diversity
June 3, 2019
Spring is by far my favourite season, so while I was sad to be missing out on Victoria's cherry blossoms this year, I was excited to see what spring wouldlook like in the Netherlands. I knew tulips were a big deal here, but was glad to find out that there...
Read more: Spring in Utrecht
See more of Featured | MyUVic Life on the Online Academic Community