Why study at UVic?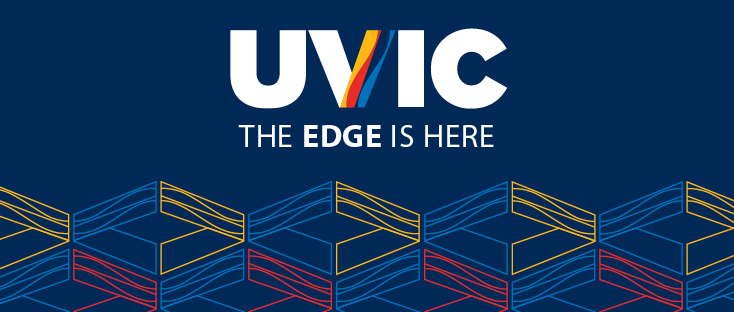 Discover your edge
The UVic Edge. It begins with our broad range of programs and extensive co-op program, continues through our stunning campus, and unfolds into a community that inspires you to do more.
Here, you don't just learn; you learn by doing. It's a combination of our extraordinary environment, hands-on learning opportunities, and desire to make an impact on the world around us.
Learn by doing
Peer through microscopes, gaze at the stars, dig into the past, and contemplate the future.
Make a difference
Our students and faculty come up with big ideas and breakthroughs that will change the world.
Be inspired by nature
Live and learn in one of the best places on Earth and be energized by your surroundings.
See UVic in action
See more videos from the Your UVic playlist on YouTube.
Visit UVic on Facebook, Instagram and Twitter.
Read what our students have to say
You've heard from us, now hear from our students. MyUVic Life features blog posts from current students, so that you can read first-hand about what life is really like at UVic.
September 4, 2019
Guest post by Annaliese Meyer "Forty up! 1… 2… 3…" With that message coming in bursts and crackles of static over the airplane radio, I experienced what Ican only qualify as the most bizarre sensation of my life thus far: the stomach-churning reality...
Read more: Space Genetics on the Vomit Comet: UVic students at the Canadian

Reduced Gravity Design Challenge
August 30, 2019
Guest post by Lauren Frost When people ask me what I'm studying, I hesitate. I take a moment to gauge how the person will react. Although I am immenselypassionate about my field of study, I contemplate saying something like "I'm taking physics," because...
Read more: A degree with no job prospects? Think again.
August 30, 2019
Guest post by Levi Puckett As a 4th year electrical engineering student, I felt like I had missed my chance to join one of those cool engineering clubs.There are so many great options to choose from, but I could never find one that I wanted to stick with. That...
Read more: Improving Lives With the CareChanger Project
See more of Featured | MyUVic Life on the Online Academic Community