Why study at UVic?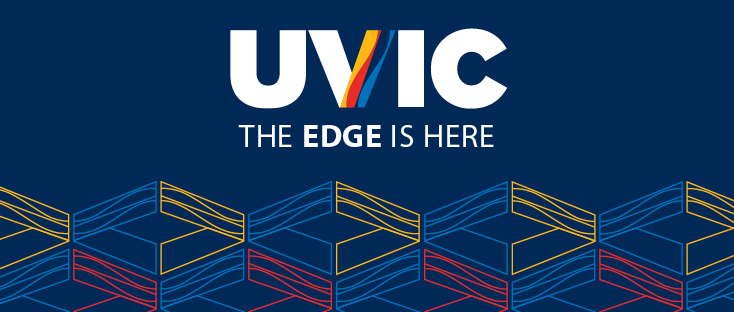 Discover your edge
The UVic Edge. It begins with our broad range of programs and extensive co-op program, continues through our stunning campus, and unfolds into a community that inspires you to do more.
Here, you don't just learn; you learn by doing. It's a combination of our extraordinary environment, hands-on learning opportunities, and desire to make an impact on the world around us.
Learn by doing
Peer through microscopes, gaze at the stars, dig into the past, and contemplate the future.
Make a difference
Our students and faculty come up with big ideas and breakthroughs that will change the world.
Be inspired by nature
Live and learn in one of the best places on Earth and be energized by your surroundings.
See UVic in action
See more videos from the Your UVic playlist on YouTube.
Visit UVic on Facebook, Instagram and Twitter.
Read what our students have to say
You've heard from us, now hear from our students. MyUVic Life features blog posts from current students, so that you can read first-hand about what life is really like at UVic.
January 17, 2019
Two weeks before heading home for Christmas at the end of December, I visited a friend of mine in Germany. Hannah and I met when she went on exchange to myhigh school 5 years ago. We've kept in contact ever since, and it was great to visit her after so many...
Read more: A Weekend in Germany
January 16, 2019
Dear current and future Education students, I am writing to you as a student who is at the finish line of the four year Bachelor of Elementary EducationProgram. It has been a LONG journey for sure! This post is an honest reflection of my time in the program,...
Read more: Dear Education Students
January 15, 2019
January is the time to make change, and if you're looking to make a difference in your life and the lives of others in 2019, consider reducing yourenvironmental impact this year. It's a well-known fact humans are the number one reason for climate change,...
Read more: Six Tips for Sustainable Living
See more of Featured | MyUVic Life on the Online Academic Community