Why study at UVic?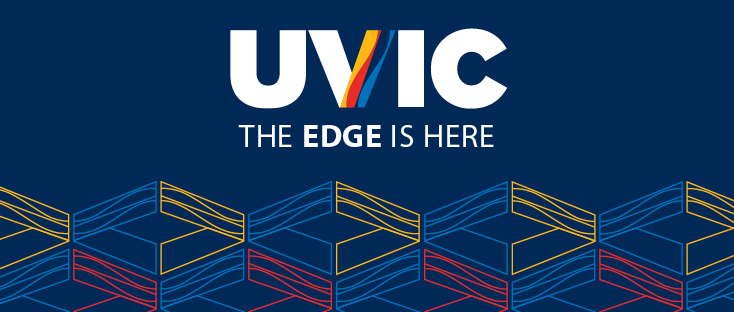 Discover your edge
The UVic Edge. It begins with our broad range of programs and extensive co-op program, continues through our stunning campus, and unfolds into a community that inspires you to do more.
Here, you don't just learn; you learn by doing. It's a combination of our extraordinary environment, hands-on learning opportunities, and desire to make an impact on the world around us.
Learn by doing
Peer through microscopes, gaze at the stars, dig into the past, and contemplate the future.
Make a difference
Our students and faculty come up with big ideas and breakthroughs that will change the world.
Be inspired by nature
Live and learn in one of the best places on Earth and be energized by your surroundings.
See UVic in action
See more videos from the Your UVic playlist on YouTube.
Visit UVic on Facebook, Instagram and Twitter.
Read what our students have to say
You've heard from us, now hear from our students. MyUVic Life features blog posts from current students, so that you can read first-hand about what life is really like at UVic.
January 24, 2020
Growing up in a rural area, I was well accustomed to online courses. I took a required state history course online, as well as a couple semesters of RosettaStone in Spanish. I secretly loved having my own little study room in the library during second period...
Read more: Online Classes: Helpful or Harder?
January 9, 2020
Moving is a tough thing as a university student. As a person who has moved four times during my time at UVic, I have struggled to keep my belongingspractical and moveable. I am also someone who goes home during the summer, so it can be difficult to find space...
Read more: Tips on Moving to a New Home as a Student
January 8, 2020
Have you ever gone an entire day without speaking to anyone else? The only words you have uttered from your mouth all day are the lyrics to an ear worm onloop in your head while you shower, mumbled comments to yourself about the weather or a string of expletives...
Read more: Empowerment Through Solitude
See more of Featured | MyUVic Life on the Online Academic Community