Why study at UVic?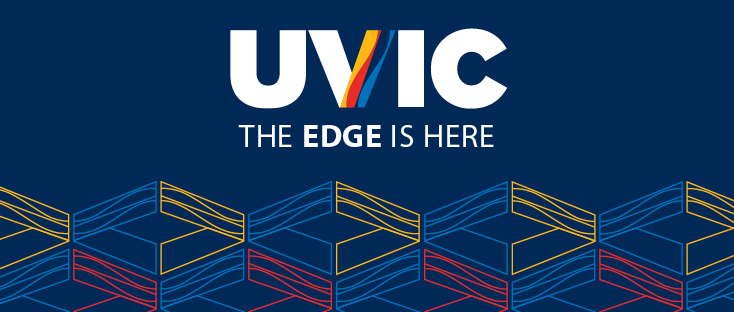 Discover your edge
The UVic Edge. It begins with our broad range of programs and extensive co-op program, continues through our stunning campus, and unfolds into a community that inspires you to do more.
Here, you don't just learn; you learn by doing. It's a combination of our extraordinary environment, hands-on learning opportunities, and desire to make an impact on the world around us.
Learn by doing
Peer through microscopes, gaze at the stars, dig into the past, and contemplate the future.
Make a difference
Our students and faculty come up with big ideas and breakthroughs that will change the world.
Be inspired by nature
Live and learn in one of the best places on Earth and be energized by your surroundings.
See UVic in action
See more videos from the Your UVic playlist on YouTube.
Visit UVic on Facebook, Instagram and Twitter.
Read what our students have to say
You've heard from us, now hear from our students. MyUVic Life features blog posts from current students, so that you can read first-hand about what life is really like at UVic.
February 13, 2020
Hello UVic ! Welcome to my first blog post. My name's Marissa and I'm a first year psychology student. I'm working towards a career in art therapy. I'll bemaking videos based on residence life, UVic, and general Victoria fun:) Below is my first video...
Read more: Meet Marissa, UVic's Vlogger
February 11, 2020
It's become a bit of a running joke on social media that already two months in to 2020, the world has fallen into utter chaos. Within the first two weeks ofthe new year, the internet was flooded with memes about World War III, Australian fires, presidential...
Read more: Thoughts of a 20-Something on 2020
February 4, 2020
One of my greatest decisions of my first year at UVic was the decision to check out club day. To be honest, I was a bit hesitant to go as most of my friendsweren't interested. However, I am so glad that I went anyways! Through this one event, I got exposed...
Read more: Club Day
See more of Featured | MyUVic Life on the Online Academic Community