Why study at UVic?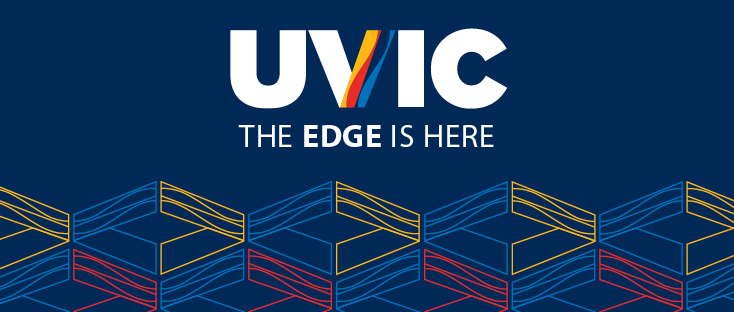 Discover your edge
The UVic Edge. It begins with our broad range of programs and extensive co-op program, continues through our stunning campus, and unfolds into a community that inspires you to do more.
Here, you don't just learn; you learn by doing. It's a combination of our extraordinary environment, hands-on learning opportunities, and desire to make an impact on the world around us.
Learn by doing
Peer through microscopes, gaze at the stars, dig into the past, and contemplate the future.
Make a difference
Our students and faculty come up with big ideas and breakthroughs that will change the world.
Be inspired by nature
Live and learn in one of the best places on Earth and be energized by your surroundings.
See UVic in action
See more videos from the Your UVic playlist on YouTube.
Visit UVic on Facebook, Instagram and Twitter.
Read what our students have to say
You've heard from us, now hear from our students. MyUVic Life features blog posts from current students, so that you can read first-hand about what life is really like at UVic.
November 13, 2019
UVic gives you great opportunities to go abroad to enhance your studies. Over my degree, I've seized those opportunities! I've lived abroad twice during mydegree, once for an international exchange to the Netherlands and now for a CAPI internship in Japan,...
Read more: My 5 Favourite Things about Living Abroad (and why you should try

it!)
November 5, 2019
As a first-year psychology student, I am encouraged to take part in psychology research being conducted at the university. In exchange for my time spent as astudy participant I get a specified amount of extra credit towards my final mark in my psychology classes....
Read more: My Experience as a Research Participant
October 31, 2019
Throughout my past five years at UVic, I was always frantically researching all the ways I could go abroad and get credit for my studies. Like many people,ever since I was little I've had this deep urge to travel, to get out of my city and go somewhere new....
Read more: A Comprehensive List of All the Ways you can Go Abroad at UVic
See more of Featured | MyUVic Life on the Online Academic Community