Why study at UVic?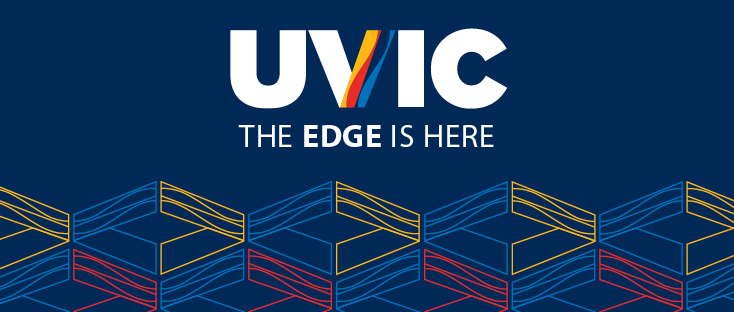 Discover your edge
The UVic Edge. It begins with our broad range of programs and extensive co-op program, continues through our stunning campus, and unfolds into a community that inspires you to do more.
Here, you don't just learn; you learn by doing. It's a combination of our extraordinary environment, hands-on learning opportunities, and desire to make an impact on the world around us.
Learn by doing
Peer through microscopes, gaze at the stars, dig into the past, and contemplate the future.
Make a difference
Our students and faculty come up with big ideas and breakthroughs that will change the world.
Be inspired by nature
Live and learn in one of the best places on Earth and be energized by your surroundings.
See UVic in action
See more videos from the Your UVic playlist on YouTube.
Visit UVic on Facebook, Instagram and Twitter.
Read what our students have to say
You've heard from us, now hear from our students. MyUVic Life features blog posts from current students, so that you can read first-hand about what life is really like at UVic.
December 3, 2019
Exactly a year ago I was narrowing down universities to apply to and choosing my top choices. This whole process understandably had me thinking a lot aboutwhat my life would be looking like in the years ahead. Now that I'm here I can answer the questions...
Read more: Questions Every Prospective University Student Has
December 2, 2019
The fourth Friday in November, immediately following the US celebration of Thanksgiving, is often referred to as Black Friday. In the US and Canada, BlackFriday is known for its sales and deals and is often taken advantage of for Christmas-gift shopping. While...
Read more: How To Become A More Conscious Consumer
November 28, 2019
It's November at UVic, and it really feels like it. The oaks have shaken off their red leaves, the winter wind is picking up off the water, and the holidaysstill feel just a little too far away. Although us Northern Hemisphere inhabitants should be used to...
Read more: 6 Tips to Beat the Winter Blues
See more of Featured | MyUVic Life on the Online Academic Community