Why study at UVic?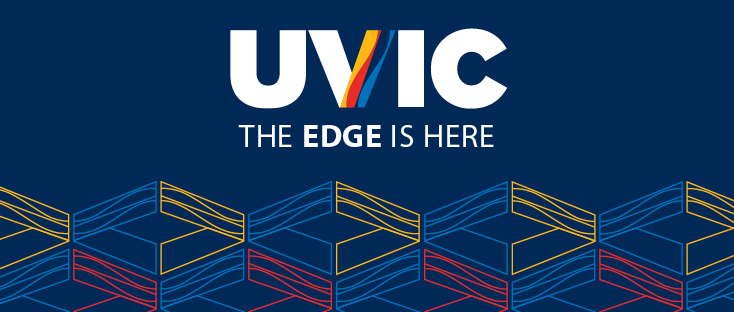 Discover your edge
The UVic Edge. It begins with our broad range of programs and extensive co-op program, continues through our stunning campus, and unfolds into a community that inspires you to do more.
Here, you don't just learn; you learn by doing. It's a combination of our extraordinary environment, hands-on learning opportunities, and desire to make an impact on the world around us.
Learn by doing
Peer through microscopes, gaze at the stars, dig into the past, and contemplate the future.
Make a difference
Our students and faculty come up with big ideas and breakthroughs that will change the world.
Be inspired by nature
Live and learn in one of the best places on Earth and be energized by your surroundings.
See UVic in action
See more videos from the Your UVic playlist on YouTube.
Visit UVic on Facebook, Instagram and Twitter.
Read what our students have to say
You've heard from us, now hear from our students. MyUVic Life features blog posts from current students, so that you can read first-hand about what life is really like at UVic.
May 22, 2019
Guest post by Devin Fitzsimmons SAE International touts its Formula Hybrid competition as the most complex competition of their Collegiate Design Series,which comprises seven additional competitions including Formula SAE, Formula SAE Electric, the AutoDrive...
Read more: The road to winning the Formula Hybrid competition
May 21, 2019
Guest post by Claire Scherzinger I am a painter—a recent graduate of the UVic MFA program in Visual Studies. Painting can be a very solitary act, which ledme to dive into what seems like an endless world of podcasts. Eventually, as I finished my thesis work...
Read more: How To Build A World Into A Podcast
May 17, 2019
UVic has been around as a university since 1963, but even before that there was a lot going on here! This campus has been home to farmland, a military base,and a jam factory! There are so many cool things that have happened on our campus and in our university...
Read more: Top Five Facts About the History of Our Campus
See more of Featured | MyUVic Life on the Online Academic Community