About Victoria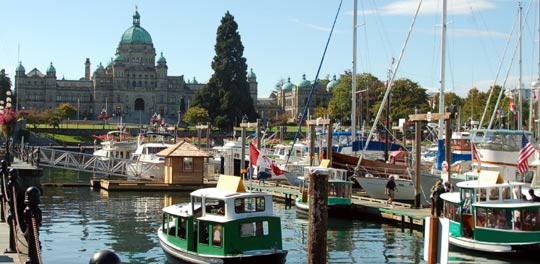 Outdoor activities
You have your pick of outdoor excitement here. Take a sailing course, hike a mountain, explore the coastline by kayak or drive up island for a weekend of skiing. We've got it all.
Victoria may be surrounded by rainforest but it's actually a lot drier than nearby Seattle or Vancouver. Annual rainfall is just 23.9 inches and Victoria is home to the warmest winters in Canada. Snow isn't common in the city, so golfers, hikers and tennis enthusiasts can play outside all year long.
Culture
With a vibrant population like ours, there's a great selection of things to do. From international film, music, art and cultural festivals to poetry readings and musical performances, there are countless opportunities to see talented artists. You might even catch the next break-out artist before stardom hits.
Fast facts
Victoria is the capital of British Columbia, located at the southern tip of Vancouver Island
Population: 345,000
Climate: Mild, all year-round
Quick links