Allan Stichbury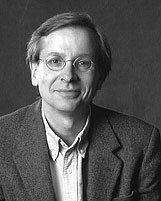 Position
Emeritus Professor
Design
Contact
Credentials
BFA University of Alberta
Areas of Research & Creative Activity
Stage Design (scenic, costumes and lighting)
Canadian theatre
Allan Stichbury is a professional Set, Lighting and very occasionally, Costume Designer. He works principally in the areas of Theatre and Opera.  Allan has designed for theatres all across Canada, including both the Shaw and Stratford Festivals. Internationally he has designed on Broadway, in Washington DC and in Bangkok, Thailand. Much of his  most recent work outside of Victoria has been in at Theatre Calgary and Alberta Theatre Projects in Calgary as well as in Bangkok, Thailand.
Allan is a Past President of Associated Designers of Canada and a past Commissioner General for Canada's exhibition at the Prague Quadrennial. He has also exhibited his work/represented Canada at several Prague Quadrennials over the past 20 years.
Allan, in collaboration with colleagues from Bangkok University has recently established a student exchange program between the Theatre Department at UVic and Bangkok University's Performing Arts Department. 
Recent professional achievements
2016
Set Design
Pittsburg Opera
Barber of Seville
2015
Set Design
Florida Grand Opera
Barber of Seville 
2015
Set Design
Opera Lyra, Ottawa
Barber of Seville
2014
Set Design
Edmonton Opera
Barber of Seville
2013
Lighting Design
Theatre Calgary
God of Carnage
2012
Set Design
Vancouver Opera
Barber of Seville
2011
Set Design
Pacific Opera
Flying Dutchman
2010
Set & Lighting Design
Alberta Theatre Projects
Last Dog of War
2010
Set Design
Manitoba Theatre Centre
One Flew Over the Cuckoo's Nest
2010
Set Design
Theatre Calgary
One Flew Over the Cuckoo's Nest
2010
Set & Lighting Design
Alberta Theatre Projects
Communion
2010
Installation
Craigdarroch Castle
Dance Hall Design
2009
Set Design
Pacific Opera Victoria
The Rake's Progress
2009
Set Design
Vancouver Playhouse
The Miracle Worker
2009
Set Design
Blyth Festival
Mail Order Bride
2008
Set Design
Canadian War Museum
The Wars
2007
Set Design
Vancouver Playhouse
The Wars
2007
Set Design
Theatre Calgary
The Wars 
Recent awards and honours 
2014
International conference, Committee Member for IF International Performing Arts Festival; Bangkok Thailand
2014
Juror to select Canadian entries to the 2015 Praque Quadrennial 
2013
International conference, Committee Member for World Symposium on South Asian Performing Arts; Bangkok Thailand
2009-10 
Jessie Richardson Awards (Vancouver): nominated for Outstanding Set Design (large theatre) for The Miracle Worker
2007-08 
Jessie Richardson Awards (Vancouver): Outstanding Set Design (large theatre) for The Wars 
2007-08 
Betty Mitchell Awards (Calgary): Best Set Desgin for a Play for The Wars
2006-07 
Dora Mavor Moore Award (Toronto): nominated for Best Set Design for a play, opera or musical for Of Mice and Men 
2006-07 
Betty Mitchell Awards (Calgary): Best Set Design (large theatre) for Of Mice and Men