Linda Hardy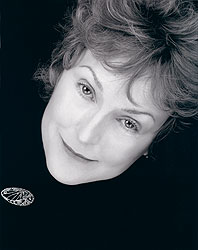 Position
Emeritus Professor
Acting, Directing
Contact
Credentials
BA Brock University, MA University of Toronto
Areas of Research & Creative Activity
Specializing in voice, acting and directing with a particular emphasis on Shakespearean production and Asian theatre.
Brief Biography
Over the years, Linda Hardy has worked both nationally and internationally as a Master teacher of Acting and Voice, training professional actors and singers for stage and film.  Her therapeutic skills in Voice work and Breath control, in particular, are highly sought after; resulting in many workshops in Thailand, and India, where she has regularly assisted performers with vocal difficulties.  In India, she also works with Tibetan monks and ritual masters, whose voices are strained from long hours of ceremonial chant.
For the Phoenix Theatre, Linda has directed many shows and supervised many graduate directing students. Most recently, she has directed Moliere's Tartuffe, Euripides' Medea, and Shakespeare's Twelfth Night and is currently working on Thornton Wilder's The Skin of Our Teeth for the upcoming fall season of 2013. She has also directed and taught in Thailand, China, the U.S.A. and Switzerland. 
Selected Creation & Direction Credits 
2011 Twelth Night, Phoenix Theatre
2009 Medea, Phoenix Theatre
2006 Tartuffe, Phoenix Theatre