Message from the Associate Dean Research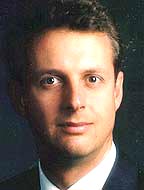 The Faculty of Engineering's research excellence is built upon strong comprehensive Computer Science, Electrical and Computer Engineering, Mechanical Engineering and Civil Engineering departments, as well as on research centres that bring together faculty and graduate students to pursue joint endeavours in research and development.
UVic has demonstrated leadership in emerging fields such as alternative energies, human-computer interaction, biomedical and information sciences, and ocean engineering to name a few. Our researchers individually and collaboratively investigate a vast array of disciplinary and interdisciplinary research subjects at the cutting edge of science and engineering. The research programs are devoted to finding tomorrow's knowledge, methods, and approaches and integrating evolving computer and engineering science with the constantly expanding spectrum of novel applications and processes.
Our faculty members' excellence in research is demonstrated by the quality of their published articles and conference presentations, and the education of highly qualified personnel. This naturally has led to our participation in several provincial and federal Centers of Excellence as well as research partnerships with government laboratories, industry and other universities in Canada and worldwide.
Over 500 graduate students and post doctoral fellows are deeply involved in the myriad research programs of the Faculty of Engineering.
The Office of Associate Dean Research supports the research efforts of all faculty members in the Faculty of Engineering, provides mentoring for our new research faculty, facilitates and fosters industrial collaboration and research programming, and identifies and disseminates research opportunities and collaborations.
Associate Dean Research
engradr@uvic.ca
2011