Alumni
As a University of Victoria Engineering graduate, you join more than 4,000 individuals who are making a significant difference in their communities and internationally in the fields of environment, health, fundamental science, materials and energy. We are proud of our alumni and look forward to learning about where life takes our graduates. Our alumni are across Canada and around the world. Find a branch near you. Learn of the benefits.
Keep in touch
Ever wondered what happened to your lab partner from second year thermodynamics? Or maybe you would like someone to locate you! Join UVic's global Engineering Alumni Chapter and get connected with fellow alumni. To connect with other graduates, learn about exciting events, and get the latest news on the UVic Engineering community, look up our alumni group on LinkedIn.
Get involved
There are many ways you can rekindle those ties and help UVic grow and succeed:
Participate on an alumni council in your department
Offer professional development skills to students
Provide mentorship
Revisit campus with friends and family for an event
Create co-op opportunities in your business
Volunteer as a guest speaker
Be an ambassador for the faculty and your department
Support funding of scholarships, research and lecture series
Participate in Alumni Week every February
Attend an alumni event
Keep in touch by updating your contact info
Julia Keenan
Alumni Annual Giving Officer
Recipients of the Excellence in Teaching award:
2010 - Mary Sanseverino, Computer Science, Harry Hickman Alumni Award for Excellence in Teaching
1994 — Dr. Ron Podhorodeski, Mechanical Engineering
1991 — Dr. Wu-Sheng Lu, Engineering
Recipients of the Volunteer of the Year award
2006 — Megan Howell-Jones, BEng '01
Recipients of the Distinguished alumni award:
Hailed as a natural leader, Marinos Stylianou is the CEO of S-FRAME Software and the developer of the Finite Element Analysis engine, which is a world-leading analysis tool, used in engineering structural analysis and design. A keen supporter of undergraduate education, Marinos established a training program where UVic students train on S-FRAME software, which gives them a competitive edge in securing engineering co-op placements and jobs world-wide.
Maher received his BASc in Engineering Physics with Great Distinction, from the University of Saskatchewan. He served in the Canadian Navy as a combat systems engineering officer and was the recipient of the Westinghouse Award and Paramax Sword.
After leaving the Navy in 1992, Maher returned to university and received his MASc. in Electrical Engineering from UVic. Maher then joined PMC-Sierra, and was the director of product development responsible for the design of semiconductor products for the telecommunications markets, including SONET, ATM and PDH networks.
In 2004, Maher left PMC to co-found Teradici Corporation, a semiconductor company specializing in the thin client computing. In 2010, Maher is now VP of product development at Microsemi Corporation.
Maher holds several patents and has contributed to numerous standards bodies, including the International Telecommunications Union, the IEEE and the ATM Forum.
As Vice-President at Schneider Electric, Jacques van Campen leads the global power metering business with his team of 200 engineers and marketing professionals located in five countries. The company is the global leader in terms of sales and innovation.
The products are responsible for managing the electrical infrastructure of many of the world's Fortune 500 companies and leading local enterprises including UVic, Esquimalt Graving Dock, Royal Jubilee Hospital, and BC Hydro.
Jacques has been a leader from its early days of 15+ employees to its current place at the forefront of innovation and business.
As chief corporate officer at Telus, and executive vice-president of Telus Health & Telus International, Josh leads human resources for more than 40,000 team members, helping implement a variety of initiatives that resulted in Telus being named a Top 100 employer in Canada.
A champion of diversity and inclusiveness, Josh supported the establishment of a Telus' employees diversity and inclusiveness council, including the Telus women's network, an LGBT resource, an Aboriginal network, the Telus abilities network, a resource group for new Canadians and a group supporting employees who have served in the Canadian military.
Executive Chair—Hydrexia and founder of Cellex Power
Chris Reid has helped transform energy storage and clean energy systems through his work with Hydrexia, an early stage technology company creating hydrogen storage systems. He is also entrepreneur-in-residence at Foresight, a BC non-profit supporter of cleantech companies.
The UVic Alumni Association, to mark the 50th anniversary of the University of Victoria in 2013, recognized the leadership of individual alumni and couples who contributed to the growth of the university and made a difference including:
Her commitment and enthusiasm for research at UVic is matched by Aimy's efforts to enhance public awareness of energy issues and related career opportunities. She is known for her leadership, natural poise and ability to motivate others. Her ongoing involvement includes participation in the UVic-initiated Canada-China Clean Energy Workshops.
Jessica is a role model and mentor for Aboriginal students in science and engineering. She has had an active role in building community partnerships and recruiting students and she has led the successful First Nations Renewable Energy Forums. She is a part-time First Nations co-op coordinator while pursuing her master's in engineering.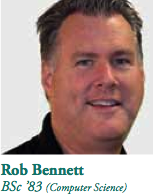 Rob has served on the advisory council to strengthen initiatives in the Faculty of Engineering. As a frequent guest lecturer and guest panelist on campus, he provides students with advice based on his wealth of experience in the tech sector. His motivation is in knowing how valuable such advice would have been early in his own career.
Doug has been the driving force behind the Engineering Alumni Chapter since 2007 and he has helped plan or host events to strengthen the Engineering alumni network. Among recent initiatives, Doug helped to introduce a new web site for the chapter and started monthly breakfast meetings in Victoria and Vancouver.
As a mentor and teacher, Catherine inspires the next generation of engineers. Her volunteer efforts with the Engineering faculty's advisory council have provided insight and advice on student programs. Her talks and guest lectures engage students on the topics of leadership, safety and risk management.
Multi-gold medalist, Paralympic skiing
Alpine skier Lauren Woolstencroft has won more than 50 World Cup medals, eight World Championship titles, 10 Paralympic medals, and was the 2006 International Paralympic Committee Athlete of the Year. At the 2010 Paralympic Winter Games in Vancouver, she became the first Canadian winter athlete to win five gold medals at a single Paralympics. Woolstencroft was subsequently named Canada's flag-bearer for the closing ceremonies.
A member of Canada's Sports Hall of Fame, Lauren was born without legs below the knee and no left arm below the elbow. She's employed by BC Hydro as an electrical engineer.
Founder, Baobab Health Trust
Gerry Douglas is the founder of Baobab Health Trust, a non-profit organization based in Malawi that is revolutionizing healthcare in lower-income countries. Baobab's cutting-edge touch screen clinical workstation gives clinicians a robust, low-power, inexpensive clinical tool to reduce documentation errors and improve patient care, particularly those with HIV/AIDS.
Gerry is a professor of biomedical informatics at the University of Pittsburgh. He is also director of the Center for Health Informatics for the Underserved, established to meet the challenges of delivering healthcare in poorer settings through health informatics, within the U.S. and internationally.
Chief Operating Officer, BC Safety Authority
Part of the senior management group at the BC Safety Authority, Catherine Roome helps to oversee a team of 280 employees committed to public safety for everything from boilers to amusement rides.
A past recipient of Business in Vancouver's "Influential Women in Business" award, Catherine believes passionately in bringing forward new ideas to re-ignite Canada's leadership role in the world. Her leadership style is "to encourage that unique brilliance and potential that exists in everyone."
David Garrison, BEng '94, and Shannon Hunt, MA '93, are winners of the Distinguished Young Alumni Award for their work in creating the popular science magazines for young Canadians, YES Mag and KNOW. The couple worked together at the UVic student newspaper, The Martlet, when they arrived at the idea for YES Mag. They were previously recognized with awards for their work from the Science Council of BC and the Natural Sciences and Engineering Research Council of Canada.
Brad Forth was a co-op student when he first came to a small Victoria company called Power Measurement. Today he's the president, the company's energy-saving digital power meters are sold globally, and the firm employs more than 100 of Forth's fellow alumni.
Brad Forth was a UVic co-op student when he first walked in the door of Victoria's Power Measurement. Today he's president of the company, a highly successful manufacturer of digital power and billing meters and Vancouver Island's largest technology firm. He leads a group of more than 300 employees (about a third of whom are UVic alumni) with annual revenues upwards of $70 million from products that save money and reduce energy usage.