Fred Chou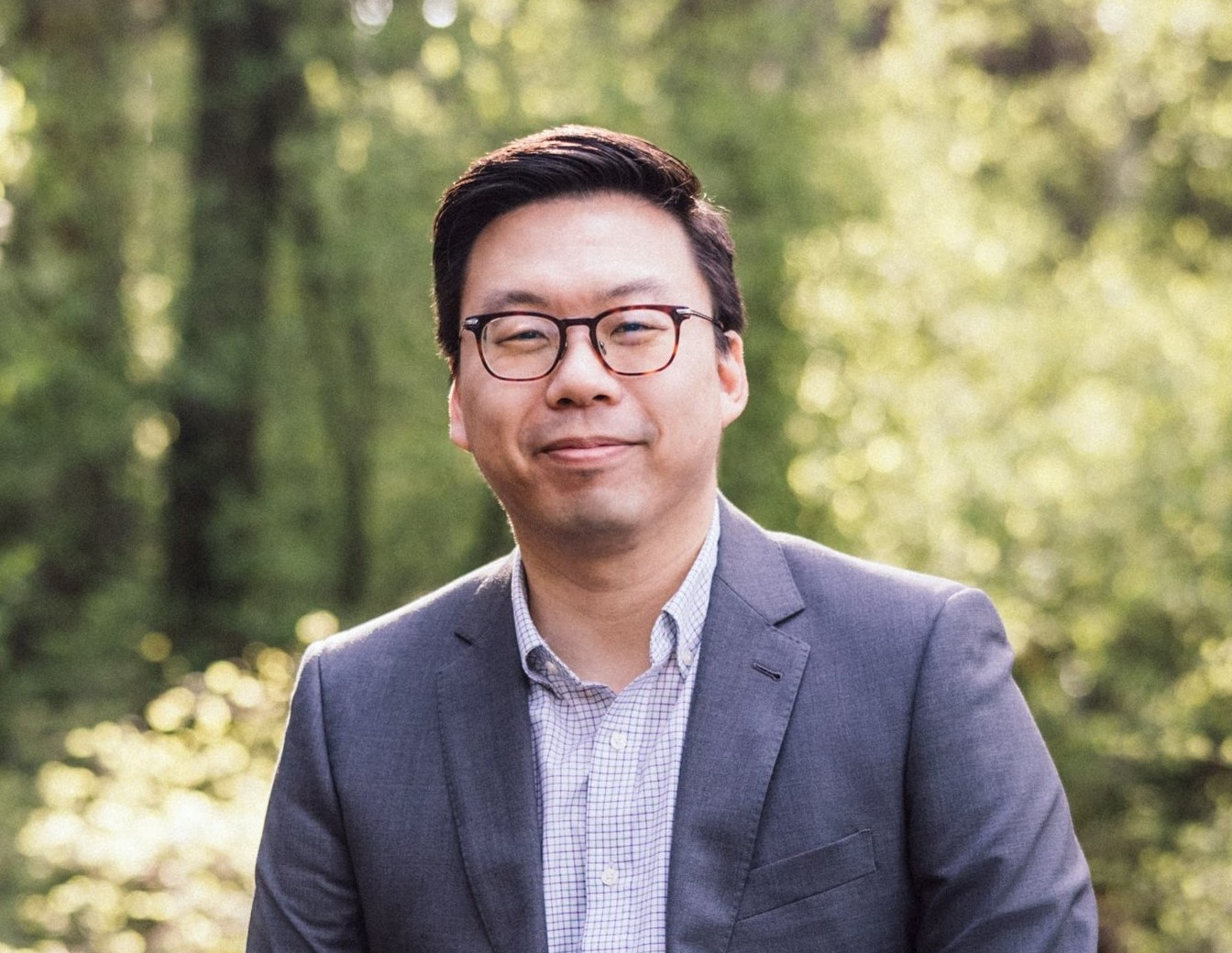 Position
Assistant Professor
Status
Contact
Office: MacLaurin A457
Credentials
B.Sc. (Alberta), MA (Trinity Western), PhD (Brit Col) RPsych
Area of expertise
Intergenerational Trauma
Asian Mental Health
Participatory Action Research
Narrative Research
Complex Developmental Trauma
Community Psychology
Cultural Psychology
Youth Mental Health Literacy and Suicide Prevention
Collaborative Practices in Mental Health
Fred Chou's research focuses on intergenerational trauma and Chinese-Canadian families, collaborative approaches in mental health care, and youth mental health literacy and suicide prevention. As a researcher, Fred specializes in qualitative research and in participatory and narrative research methodologies. His academic and clinical interests also include exploring the integration of community psychology, cultural psychology, and spirituality within counselling psychology as a discipline.
Refereed Articles
Chou, F., Yan, M., & Costigan, C. (2020). A primer on Chinese Canadian mental health and COVID-19 racism. BC Psychologist, 9(3), 8-12. Retrieved from https://www.psychologists.bc.ca/content/bc-psychologist
Chou, F., Kwee, J., Buchanan, M., & Lees, R. (2016). Participatory Critical Incident Technique: A Participatory Action Research Approach for Counselling Psychology. Canadian Journal of Counselling and Psychotherapy, 50(1), 51-74. Retrieved from https://cjc-rcc.ucalgary.ca/article/view/61032
Chou, F., Kwee, J., Lees, R., Firth, K., Florence, J., Harms, J., … Wilson, S. (2015). Nothing about us without us! Youth-led solutions to improve high school completion rates. Educational Action Research, 23(3), 436-459. http://doi.org/10.1080/09650792.2015.1013047
Book Chapters
Buchanan, M. J., Bennett, A., Chou, F., & Lutz, K. (2016). Working in the field of traumatic stress: A review of evidence-based interventions. In N. Gazzola, M. Buchanan, O. Sutherland, & S. Nuttgens (Eds). Handbook of Counselling and Psychotherapy in Canada. Ottawa: CCPA Press.
Buchanan, M. J., Keats, P. A., Bennett, A., & Chou, F. (2015). Case studies in Secondary Traumatic Stress and Compassion Fatigue. In L. Martin and B. Shepherd (Eds.). Ethics in a Canadian Context. Ottawa: CCPA Press.
Other Publications
Yan, M., Yoon-Potkins, Q-S., Chou, F., Yoon, J-S., Costigan, C., & Clark, N. (2020). Cultivating growth and solidarity: An anti-racism zine for Asian youth (and adults too!). Retrieved fromhttps://www.growthandsolidarity.ca/zine/
Chou. F., Huang, C., & Pradhan, K. (2018). The Core Connectors Initiative: Curriculum guide (2nd ed.). Vancouver, BC: Adam's Apples Foundation
Chou, F. (2017). The Core Connectors Initiative: Curriculum guide. Vancouver, BC: Adam's Apples Foundation
Chou, F., Anderson, K., &, McDonald, M. (2016). Communities of Practice (CoP) as a Vehicle for Systemic Change in Child and Youth Mental Health Care. Vancouver, BC: The Institute of Families. Retrieved from http://familysmart.ca/resources/
Chou, F., Anderson, K., &, McDonald, M. (2016). Collaborative Practices in Family Therapy. Vancouver, BC: The Institute of Families. Retrieved fromhttp://familysmart.ca/resources/
Geddes, C. & Austin, K., & Chou, F. (2015). Complex care and intervention user guide. Chilliwack, BC: Complex Trauma Resources
Chou, F., Anderson, K., &, McDonald, M. (2015). Family and Youth Participatory Action Research. Vancouver, BC: The Institute of Families. Retrieved fromhttp://familysmart.ca/resources/
Chou, F., Anderson, K., &, McDonald, M. (2014). The Importance of Family Centred Care. Vancouver, BC: The Institute of Families. Retrieved fromhttp://familysmart.ca/resources/
Chou, F., Anderson, K., &, McDonald, M. (2014). Collaborative practice and policy. Vancouver, BC: The Institute of Families. Retrieved fromhttp://familysmart.ca/resources/
Chou, F., Anderson, K., &, McDonald, M. (2014). Collaborative research and evaluation. Vancouver, BC: The Institute of Families. Retrieved fromhttp://familysmart.ca/resources/
Chou, F., Anderson, K., &, McDonald, M. (2014). Creating a culture of feedback: Feedback informed child and youth mental health care. Vancouver, BC: The Institute of Families. Retrieved from http://familysmart.ca/resources/
Chou, F., Anderson, K., &, McDonald, M. (2014). Transition to parenthood: Planning for parenthood with mental illness. Vancouver, BC: The Institute of Families. Retrieved from http://familysmart.ca/resources/
Chou, F. (2014). Youth As Gatekeepers: Program manual. Chilliwack, BC: The F.O.R.C.E. Society for Kids' Mental Health
ED-D 519C Ethics and Legal Issues in Counselling
ED-D 522 Skills and Practice for Counselling
ED-D 523 Internship in Counselling