Dr. Mike Emme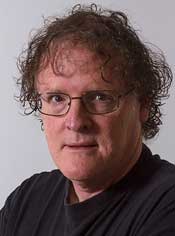 Associate Professor Emeritus, Art Education
EdD (Curriculum & Instruction, Art Education), University of British Columbia
MA (Art Education), University of British Columbia
Dip. Ed (Secondary Education, English & Social Studies), University of Victoria
BA (English Major, History General), University of Victoria
Email:  memme@uvic.ca
Art Education
Collaboration
Empathy
Phenomenology
Relational Aesthetics
Dialogical Aesthetics
Art and Play
Art and Mental Health
Art
Education and Technology
Rigor and Validity in Arts-based Research
Empathy and technology

Play as method in research with children

Visual and Arts-Based research methodologies in the social sciences and education

Sequential art as a bridge in multiliterate communities

Sequential Art and polymedia literacy

'Enthusiasm' and the space between art specialist and elementary generalist

Photography, Fotonovela and collaborative visual research with children

Visuality in texts and contexts in the classroom

Photography and identity exploration

Expression and technical process in Photography, printmaking and computer graphics

Collaborative self-portraiture

The function of Arts-based Research and photographic art as 'minor literatures'
Emme, M. & Kirova, A. (2013) Body Critical: Child-centered Polymedia Research and Fotonovela. In S.W. Mckay, & M. Buffington (Eds.) Practice Theory Reston, VA: NAEA
Kirova, A. & Emme, M. (2012) Immigrant Children's Bodily Engagement in Accessing Their Lived Experiences of Immigration p. 141-162. In N. Friesen, C. Henriksson, T. Saevi (Eds.) Hermeneutic Phenomenology in Education: Methods and Practice. Rotterdam: Sense.
Emme, M., & Taylor, K. (2011). Sequential art and graphic novels: Creating with the space between pictures. In K. Grauer, R. Irwin, and M. Emme (Eds). Starting With (3rd edition). Victoria, BC: CSEA
Emme, M. (2009) InCITE: Avante-gardist maneuvers in the field of art education. pp-15-17. In: K. Keifer-Boyd, M. Emme, & j. jagodzinski (Eds.) InCITE, InSIGHT, InSITE: Journal of social theory in Art Education – the first 25 years. Reston, VA: NAEA.
Emme, M. (2009) InSIGHT: Critical multi-vision of art education. pp-77-81. In: K. Keifer-Boyd, M. Emme, & j. jagodzinski (Eds.) InCITE, InSIGHT, InSITE: Journal of social theory in Art Education – the first 25 years. Reston, VA: NAEA