Chair's welcome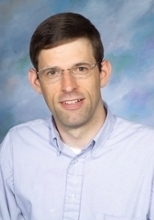 I am pleased to welcome you to the Department of Electrical and Computer Engineering at the University of Victoria. Our Department is known for its exceptional faculty and excellent students world wide. In its brief history, the department has attracted some of the leading academics in their fields. In its academic ranks of thirty-six regular and emeritus faculty members, one can find two Fellows of the Royal Society of Canada, nine Fellows of the IEEE, five Fellows of the EIC, one Lansdowne Chair, two CRC Tier 1 Chairs, and two CRC Tier 2 Chairs.
Since its establishment in 1983, our department has indeed grown dramatically. We are offering a broad range of well established undergraduate and graduate programs of study. Our undergraduate programs include Bachelor of Engineering in Computer Engineering and Bachelor of Engineering in Electrical Engineering as well as the Bachelor of Software Engineering jointly offered with Computer Science.
Our graduate programs are tightly integrated with our research activities, and include programs at the master's and doctoral levels. We have awarded more than 120 doctoral degrees, and our graduates can be found in academic and industrial positions nationally and internationally.
On behalf of my colleagues, I extend a warm welcome, and I encourage you to explore the many facets of our Department through these pages.
Sincerely,
Dr. Michael McGuire
Chair