Future undergraduate students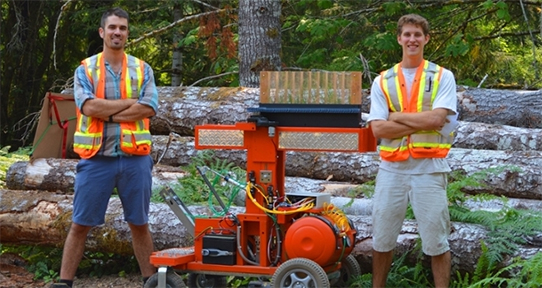 Electrical engineering or computer engineering?
An electrical engineer is involved in the design and study of various electrical and electronic systems, such as electricity generation and transmission, consumer electronics, control systems, signal processing, computer design, sensor design, telecommunications, biomedical imaging, and mechatronics.
A computer engineer is similar to an electrical engineer but focuses extensively on computer applications, such as computer hardware design, microprocessors, software and operating systems design, embedded systems and microcontrollers, and mechatronics.
Explore our interdisciplinary programs
Co-operative education
Our mandatory co-op program means you'll get real hands-on experience while working in professional settings.
Shape your future
Discover how you can specialize even further with our diverse program options and find out what kind of exciting careers a degree in electrical or computer engineering can lead to.
Get involved
Join one of our active student groups and teams to meet other students, get experience working on exciting projects and have some fun.