Homayoun Najjaran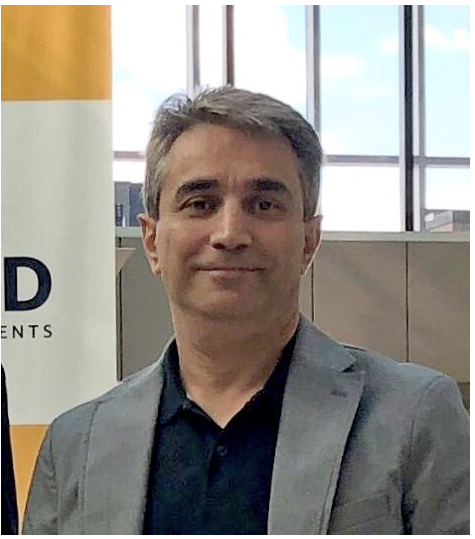 Position
Professor
Mechanical Engineering
Contact
Office: EOW 517
Credentials
Area of expertise
Application of artificial intelligence in robotics, computer vision, control and autonomous systems.)
Biography
Dr. Najjaran is a Professor of Mechanical Engineering, Electrical and Computer Engineering at the University of Victoria (UVic) and founder of the Advanced Control and Intelligent Systems (ACIS) laboratory. He received his Ph.D. from the Department of Mechanical and Industrial Engineering at the University of Toronto in 2002. His research focuses on the analysis and design of mechatronics and control systems with broad applications including unmanned ground and aerial vehicles, industrial automation and microelectromechanical systems. Over the past decade, he and his students have contributed to multiple aspects of safe and reliable operation of robots through computer vision, artificial intelligence and machine learning techniques. He has over 80 journal papers, 100 conference papers, 4 book chapters, 2 patents in the last six years. He has given a number of invited talk about the applications of AI in broad industries including manufacturing (next generation robots), transportation (unmanned ground and aerial vehicles) and health care (medical imagining and diagnostics tools). He is an advocate of Industry 4.0 and conduct research in related topics in collaboration with many Canadian colleagues and companies (including Kinova, VCVision, Element AI), and German partners including DLR Centre for Light Weight Production (ZPL), and three of the Fraunhofer Institutes and companies including Festo, Rosen Group, Resolto, and duspol. Dr. Najjaran is a registered P.Eng. in BC, Fellow of CSME, and the President of the Advanced Engineering Solutions Inc. providing design and technical consultation services to the automation industry.
RESEARCH INTERESTS & PROJECTS
Dr. Najjaran's research focuses on broad applications of:
Autonomous vehicles and robots
Control systems
Artificial intelligence, machine learning, computer vision, expert systems
MEMS and wearables in intelligent transportation and advanced manufacturing systems.
SELECTED PUBLICATIONS & PRESENTATIONS
https://scholar.google.ca/citations?user=HQ7bYVkAAAAJ&hl=en&oi=sra