Nicole Crescenzi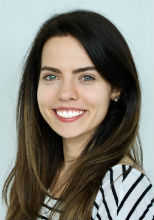 Position
Associate Producer, On the Island / All Points West
CBC Radio One
Credentials
Anthropology and Professional Writing - BA (2013)
Nicole has always been interested in people and their stories. As an Associate Producer for CBC Radio One in Victoria, she seeks out stories that will resonate with the Canadian public. Along with researching and pitching these stories to producers, her role includes preparing interviews, doing news breaks and audio editing. 
Subsequent Education: Journalism - MJ, Carleton University (2016)
I chose anthropology because I've always held an interest in people, diversity and culture. My undergraduate degree taught me to think critically and to be mindful of all the differences and biases that people will carry with them from their experiences. It allowed me to dip my toes into long-form interviews when I did ethnographic studies, and reaffirmed my love for peoples' stories, which later pushed me towards journalism.