Earth and Ocean Science's Dante Canil receives 2016 N. L. Bowen Award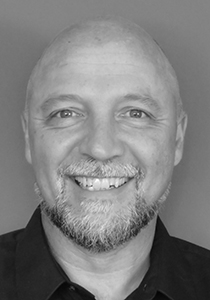 Earlier this month, Earth and Ocean's Dante Canil received the prestigious 2016 N. L. Bowen Award. The award given by the Volcanology, Geochemistry and Petrology section of the American Geophysical Union recognizes "outstanding contributions to volcanology, geochemistry, or petrology."
Dante Canil received the award for his seminal work on the history of the oxygen fugacity of the upper mantle.
Canil's previous honours for his research include being elected as a fellow of the Royal Society of Canada for outstanding scholarly and scientific achievement, as well as receiving the Peacock Award from the Minerolgical Society of Canada. He also received the University of Victoria's Faculty of Science Award for Teaching Excellence in 2014. 
Read the citation and response for Dante Canil's N.L. Bowen Award in Earth & Space Science News.