Leah Gajecki wins Andy Farquharson Teaching Excellence Award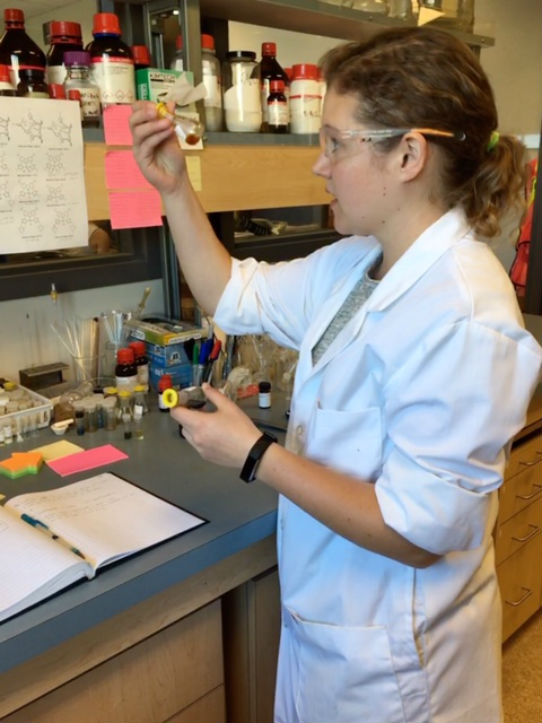 Congratulations to Leah Gajecki who has won the 2019 Andy Farquharson Award for Teaching Excellence from the Faculty of Graduate Studies.
Gajecki's commitment to excellence in teaching in courses such as Chemistry 362, an inorganic chemistry laboratory course, and devotion to the students of the Department of Chemistry has earned her this much-deserved win. 
Up to three awards are given out annually. Award winners will receive a gift and a monetary prize at the REACH Awards Ceremony in the fall of 2019.