Katherine Elvira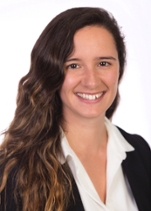 Position
Associate Professor, Canada Research Chair Tier 2 in Microfluidics for Drug Discovery and Health Care
Chemistry
Contact
Office: Elliott 306
Credentials
PhD (Imperial College London) Senior Scientist and Lecturer (ETH Zürich)
Area of expertise
Microfluidics, artificial cells, droplets, drug discovery, patient analytics, healthcare, simulation
Research
My research focuses on developing microfluidic (lab-on-a-chip) technologies for use in drug discovery and healthcare applications, with a strong interest in commercialisation and industrial collaborations. I work at the interface of chemistry, biology, and engineering, with projects ranging from droplet-based cell assays to surfactant kinetics, artificial cells, surface chemistry and computational optimization.
Further information on my research and open positions can be found on my website. Google Scholar lists all my publications and metrics, and my CV is shown on my LinkedIn profile. A video about my research can be viewed below.
Teaching
My teaching interests include analytical chemistry and microfluidic technologies.