Julie Angus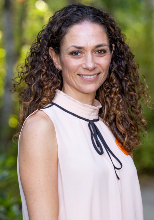 Position
CEO & Co-Founder of Open Ocean Robotics
UVic MSc '01
Julie is the CEO and Co-founder of Open Ocean Robotics, a marine robotics and data analytics company. She is a bestselling author, scientist and explorer who received National Geographic's Adventurer of the Year award when she became the first woman to row across the Atlantic Ocean from mainland to mainland. She is a keynote speaker who has inspired hundreds of corporate audiences sharing lessons in leadership, teamwork and overcoming challenges.
Angus has written three books, has a graduate degree in microbiology and is a serial entrepreneur who co-founded two previous ocean-focused businesses. Julie is a director on NATO's Maritime Unmanned System Initiative Innovation Advisory board and a board member for the Centre for Ocean Applied Sustainable Technologies (COAST). In 2020 she was awarded Innovator of the Year by BC Business and in 2021 she was recognized as Industry Icon by the BC Cleantech Industry.
In addition to business awards, Angus has been recognized in the realm of science, writing, and exploration. These accolades include University of Victoria's Distinguished Alumni Award, McMaster University Young Alumni Award, North America's Leading Adventurer by Explore Magazine, One of Canada's Greatest Women Explorers by Canadian Geographic, Royal Canadian Geographic Society Fellow and many others.