UVic researchers
Mo Bradley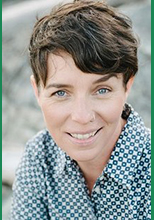 Award-winning filmmaker, Mo Bradley, has created over fifty short films that have screened at festivals around the globe. Bradley's first feature, Two 4 One, won the Best Canadian Film Award at the Victoria Film Festival and the Audience Award at the Available Light Film Festival in the Yukon. Two 4 One took home the audience award at Translations, Seattle's transgender film festival. The film's lead actor, Gavin Crawford, won the 2015 ACTRA-TO Award for Outstanding Performance—Male for his portrayal of transgender hero, Adam. Veteran BC Actor, Gabrielle Rose, won a Leo Award for Best Supporting Performance for her role in the film. Two 4 One has screened at dozens of festivals around the globe and is available internationally on iTunes and Google Play in seven languages. Mo has received two major technology infrastructure grants from Canada Foundation for Innovation and regularly sits on juries with the Canada Council for the Arts and BC Arts Council. In 1992, Bradley reached her largest audience of 10 million on the CBC youth TV series, Road Movies. Long before Ellen DeGeneres came out on TV , Bradley beat her to it on CBC's Road Movies. Mo is currently in development with a number of trans-themed films and TV series. Bradley is Associate Professor in the Department of Writing, teaching screenwriting and film production.  
Rachel Hope Cleves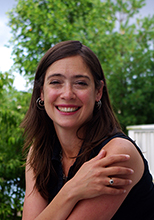 Rachel Hope Cleves is a historian of sexuality, whose work has focused on American history in the eighteenth, nineteenth, and twentieth centuries. Her article, "Six Ways of Looking at a Trans Man? : The Life of Frank Shimer (1826 - 1901)" is forthcoming in the Journal of the History of Sexuality in January 2018. She is also the co-editor, along with Alexie Glover and Scott Larson, of an ongoing trans history series for the history of sexuality blog Notches. Her most recent book, Charity and Sylvia: A Same-Sex Marriage in Early America (2014), won a Stonewall Honor from the American Library Association and was a finalist for a Lambda Literary Award. 
---
Aaron Devor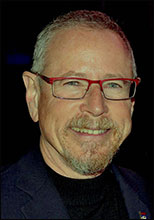 Dr. Aaron H Devor, PhD, FSSSS, FSTLHE, has been studying and teaching about transgender topics for more than thirty years. He was one of the authors of versions 6 and 7 of the World Professional Association for Transgender Health's (WPATH) Standards of Care, and is now overseeing its translation into world languages.
He is the author of numerous well-cited scholarly articles, and the widely-acclaimed books Gender Blending: Confronting the Limits of Duality (1989) and FTM: Female-to-Male Transsexuals in Society (1997, 2nd edition forthcoming). His most recent book, The Transgender Archives: Foundations for the Future (2014) was a Lambda Literary Awards finalist in LGBT nonfiction. He has delivered lectures to audiences around the world, including more than 20 keynote and plenary addresses.
He is a national-award-winning teacher, an elected member of the International Academy of Sex Research, and an elected Fellow of the Society for the Scientific Study of Sexuality. Dr. Devor, a trans man, is the Founder and Academic Director of the world's largest Transgender Archives, a former Dean of Graduate Studies (2002-2012), and a professor of sociology at the University of Victoria in British Columbia, Canada.
Cindy Holmes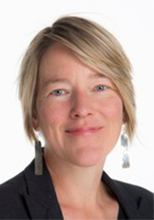 Cindy Holmes is an Assistant Professor in the School of Social Work with over 25 years experience in community-based health and social work. Her community-engaged scholarship and teaching is informed by anti-racist and decolonial feminist, queer and trans theories and social justice movements. For the past 3 years, she has worked collaboratively with a group of trans, Two-Spirit and gender nonconforming co-researchers exploring connections between safety, wellbeing, belonging and place through the use of Photovoice methodology — a participatory action research approach using photography, storytelling and social action (MSFHR-funded). Cindy is a member of various research teams including: three projects focused on the health and wellbeing of trans and gender diverse children, youth and their parents; and the Canadian Coalition Against LGBTQ+ Poverty (CCALP) focused on developing a national research agenda to address gaps in knowledge about poverty and health for lesbian, gay, bisexual, transgender, Two-Spirit, and queer people. 
---
Nathan Lachowsky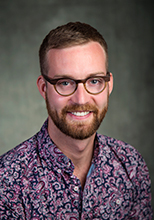 Nathan Lachowsky is an Assistant Professor in the School of Public Health and Social Policy at the University of Victoria. Championing interdisciplinary and community-based participatory approaches, he has conducted HIV and sexual health research with gay, bi and queer cis and trans men, including two-spirit indigenous men across Canada and New Zealand. 
Nathan's principal area of research focuses on social and behavioural epidemiology and the importance of developing and analyzing quantitative public health data to inform public health practice, health service provision, and policy. While fundamentally trained as an epidemiologist, he conducts interdisciplinary mixed methods research within a social justice framework in order to achieve health equity for marginalized communities. If you are interested in collaborating with Nathan, please contact him at nlachowsky@uvic.ca or (250) 472-5739.
Margot Wilson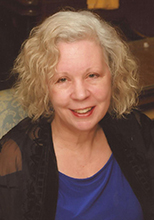 Margot Wilson is a cultural anthropologist interested in culture change, international development and planned change. Her early research has focused primarily on Bangladesh but she's spent a considerable amount of time in India.
Margot is interested in how fieldwork and anthropological methodologies provide insights into the ways people live their lives. She is committed to experiential learning for students and have directed a number of student summer field schools in India and Southeast Asia.
Margot's research has focused on women's work in homestead gardens, stigmatization of leprosy patients and abandonment of women and children in Bangladesh. She's published two articles recently on cultural constructions of group identity among the Rajbanshi of Bangladesh and Dalit Muslims in India. Margot is interested in women's narratives and the ways in which women represent their lived experiences, especially through letters. Most recently, her interests in gender and narrative have come together in a project focused on life histories of transgender elders.