Scholars & fellows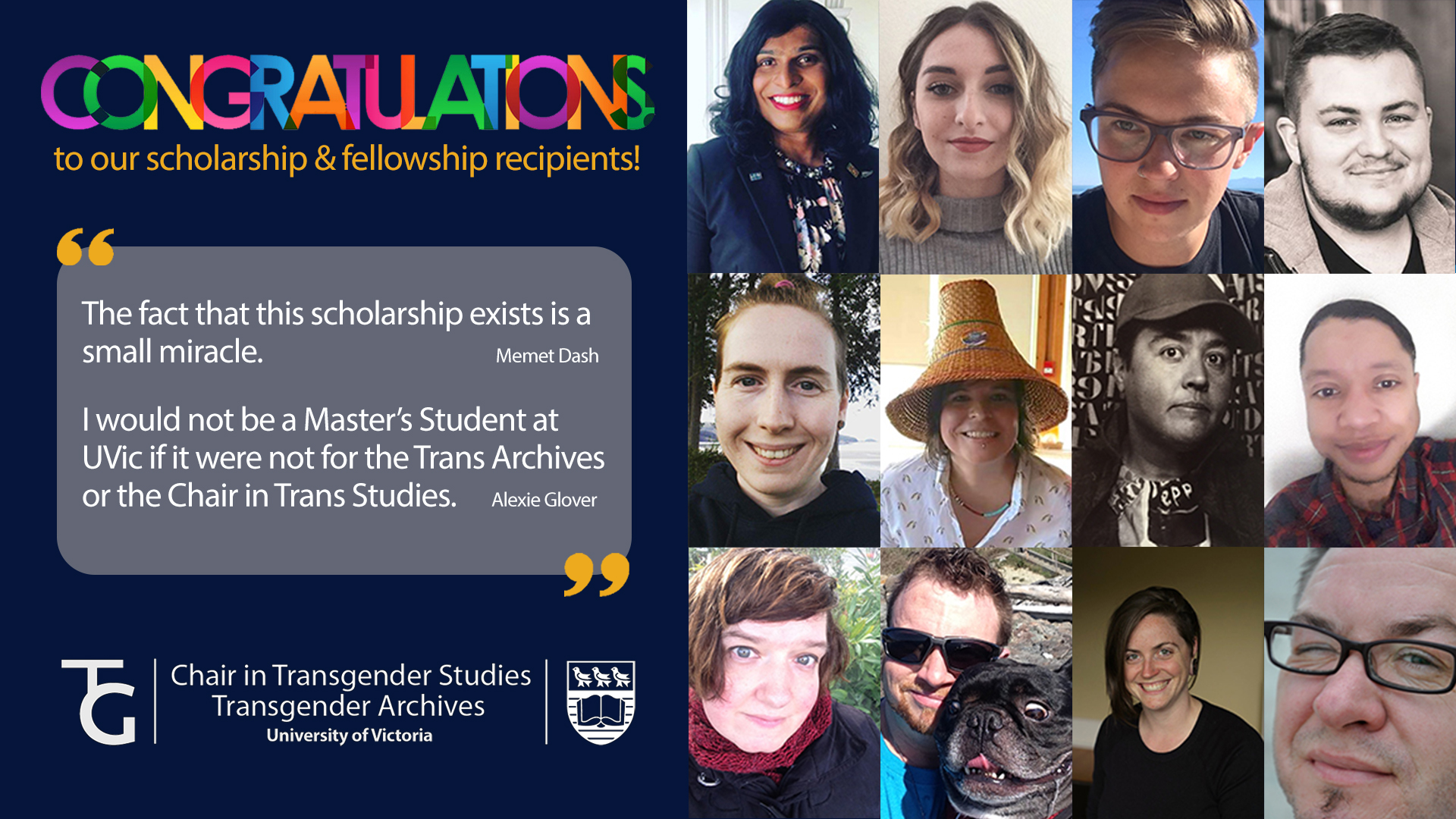 2017 Visiting University-based Fellows
---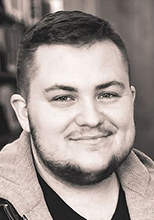 Elias Capello
I am a medical anthropologist who plans on examining materials (pamphlets, original art works, and conference records) in the Transgender Archives to better understand the linguistic patterns of how  transgender people disseminate knowledge about their bodies and health in order to eliminate the gap in medical literature. The linguistic  patterns of how transgender people communicate about their bodies will be compared with the research papers in the archives, to compare the two  knowledge forms. I focus on themes of embodiment, dissemination of knowledge about bodies and health, and resilience.
As an early career Master's student in Anthropology, this award helps me continue my pre-dissertation research as well as make connections with  researchers that share similar interests. In addition to helping my research career, research funded by this award will help design the curriculum for an undergraduate level Transgender and Queer Health Course at the University of Massachusetts, Amherst.
---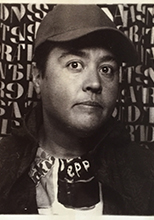 Chris Vargas
I am planning to do research for the third iteration of the multi-exhibition series Trans Hirstory in 99 Objects, which will take place in early 2018 at the Legacy Gallery in downtown Victoria, B.C.. Trans Hirstory in 99 Objects is a visual and material exploration of objects that hold significance in narrating the history of transgender communities. It is an extension of the Museum of Transgender Hirstory & Art, my interdisciplinary conceptual art project.
The Chair in Transgender Studies Research Fellowship will help fund my travel to UVic to do research for an exhibition I am organizing at the Legacy Gallery in downtown Victoria, B.C. This award will allow me to spend time researching the trans history and art objects housed in the UVic Transgender Archive that I will then highlight in the exhibition.
---
Chamindra Weerawardhana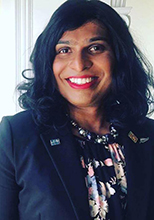 This award is a key step in developing my ongoing book project on Trans identities and parenting. My book develops a Trans woman-of-colour, and most importantly, 'decolonizing' perspective of parenting. Hence the importance of spending some at the Trans Studies Chair at Victoria, a university which is also home to a world-leading First Nations and Indigenous Governance program. I would also like to acknowledge people whose support has been crucial to this project, my family of course, and ILGA, especially ILGA Director Dr Renato Sabbadini, for the opportunity of carrying out a workshop on TransParenting at the 2016 ILGA World Conference in Bangkok. 
I would also like to acknowledge people whose support has been crucial to this project, my family of course, and ILGA, especially ILGA Director Dr Renato Sabbadini, for the opportunity of carrying out a workshop on TransParenting at the 2016 ILGA World Conference in Bangkok.
---
2017 Community-based Fellows
---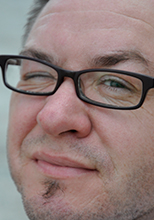 Alex Bakker
I am working on a book that will - for the first time - map Dutch transgender history. I am doing extensive research to reconstruct how the history of Dutch transgender care and culture took shape in the last sixty years. The reason I applied for the Transgender Studies Research Fellowships for Visiting University-based Scholars and Professionals is to research historical materials in the Transgender Archives about the Netherlands. I am looking for material that can give an understanding of how Dutch progress in transgender care and culture was received worldwide and want to examine what the impact of the 'Dutch approach' towards children and adolescents has been internationally.
I am honoured to receive a scholarship from the Chair in Transgender Studies. And very excited, because it allows me to research the Transgender Archives for any materials that show how early trans history of the Netherlands was perceived overseas. Who knows what gems I might delve up in the vast archives. Mapping transgender history from all kinds of places in the world is the right thing to do now, I think. The transgender present needs more context from the past.
---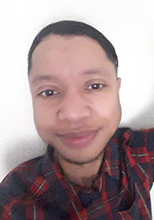 Ludovic Foster
My PhD thesis is a counternarrative of the tomboy figure within popular culture. My research focused specifically on cultural representations of queer childhood identities centering the marginalised tomboy voices that have often been silenced and left on the margins of the Anglo-American version of the tomboy story. Reaching beyond well-known stories, I looked at tomboy representations outside the Eurocentric and North American versions, bringing in examples from the Caribbean, South America, Asia and from within the postcolonial diaspora. Exploring these various hidden tomboy histories has meant engaging with work on how the tomboy figure might ask us to rethink settled notions of childhood, gender identity, sexuality, and the very concept of childhood itself as a queer temporality. 
Receiving the Chair in Transgender Studies, and having access to the University of Victoria's wonderful Transgender Archives, is a real honor. 
---
2017 Doctoral Degree Scholars
---
Memet Dash
My research is on Computer Vision, which is an area of Computer Science that focuses on developing algorithms that "understand" images and videos.  In the past, I have focused on motion analysis in videos and I'm currently researching text and character recognition.
The fact that this scholarship exists is a small miracle.  It doesn't validate who I am, because only I can do that, but in a sense it does provide that type of support (and not just in the financial sense, though that's honestly a relief).  I'm honored to receive this award and am grateful for your selection.
---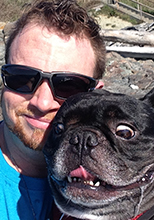 Kelsey Rounds
My research will explore factors that contribute to trans elders' ability to survive and thrive throughout their life span using Narrative Inquiry with a strengths-based and intersectional lens and focusing on aspects of experience that achieve positive outcomes for trans people. Through these stories, my research aims to provide tangible benefits to current and future trans elders as they navigate the aging process in various healthcare and community models. My research aims are 1) to inform multidisciplinary practice and health policy to create positive benefit for current trans elders and help to redress inequities in care, 2) to witness the wisdom and experience of trans elders, and 3) to preserve the experience of trans elders to contribute to trans history. 
I am deeply honoured to receive this scholarship. Of all the scholarships I have received in my life, this is the most powerful because it is recognition from my community and acknowledgement that my work is meaningful to trans and gender nonconforming communities. This scholarship makes it possible for me to pursue research to benefit trans and gender nonconforming people. Thank you.
---
2017 Master's Degree Scholars
---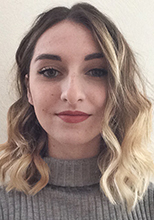 Alexie Glover
My research analyzes the historicization of cross-dressing and non-binary gender identities in the late twentieth-century United States. I argue that the emerging field of transgender history has limited the relevance of cross-dressing to the pre-gay liberation era. I examine the unique community of cross-dressers at Fantasia Fair, the longest-running annual gender conference in the 'transgender world'. By working historiographically, I challenge an emerging teleological trajectory that relegates deviant bodies to the past—a teleology that situates non-binary bodies as the starting point of a trajectory towards full gender transition, which implies an adherence to the alleged gender binary. The cross-dressers of Fantasia Fair prove that this is simply not the case.
The Chair in Transgender Studies makes my research possible. I would not be a Master's Student at the University of Victoria if it were not for the Transgender Archives or the Chair in Transgender Studies. Studying at an institution that prioritizes the academic study of trans and gender non-conforming individuals provides me with opportunities I would not find elsewhere, such as the Master's Degree Research Scholarship. This funding will help me to prioritize unpaid academic work, such as conference attendance, academic blog work, and academic publication work, over employment for remuneration. Instead of worrying about finances, I can be disseminating my work on the history of trans and gender non-conforming people. The Transgender Archives is the entire primary source base for my thesis, so it is an exceptional feeling to know that the institution behind the archives is supporting its researchers as well! I cannot thank the Chair in Transgender Studies enough.
---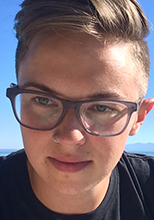 Alyx MacAdams
My research will be done with and alongside parents of trans, gender non-conforming, and Two-Spirit children and youth, and will look at how families make challenging transition-related decisions. Specifically, I will be looking at how families make decisions when faced with the 'unknown and unknowable' of transition, especially around fertility and reproductive futures. 
It is an honour to receive this award alongside such talented and wonderful colleagues doing meaningful trans research. The recognition of the Chair in Transgender Studies of trans, non-binary, and Two-Spirit students and of trans research not only helps reduce barriers to doing this work, but shows that trans people and trans research have an important place at universities. I want to express my gratitude for this award, and will do my best to use it to help the voices of trans children, youth, and their families be heard.
---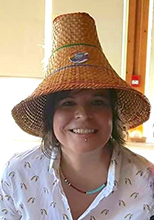 Corrina Sparrow
My communities and I hope to awaken Coast Salish knowledges (teachings, values, stories) about traditional non binary gender and sexuality systems, while exploring contemporary realities, resurgence and visioning for our non binary relatives. This research will lift up non binary Coast Salish experience on the west coast, where they have been previously silenced in literature and community. This work will support development of Coast Salish Two Spirit and non binary community, and services, as a means to contribute to identity-building, healing and traditional governance and gender systems in Coast Salish society.
It is such an honour and privilege to receive this award. The journey of those of us who are non-binary to reclaim space in family, community and culture has been a long one. Recognition and support shown by UVIC and the donors is both validating and affirming, as we embark on this path of cultural reconnection and healing in our Indigenous communities. I am so grateful to have friends and allies at UVIC standing by my side.
---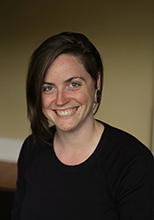 Mattie Walker
My research explores how young people utilize, learn, create, and engage with language regarding gender, particularly diverse experiences of gender including trans identities. A stronger comprehension of how young people utilize language and engage in terminology creation within their social contexts can enable researchers and practitioners within the helping fields to be better equipped to help young people navigate the challenges that they may face. I believe that exploring how young people utilize and create language regarding diverse gender experiences and transgender experiences as self-advocacy and self-empowerment will continue to add to depth of understanding of gender in order to influence policy and practice within the helping fields.
Receiving this award from the Chair in Transgender Studies means a lot to me as it gives me the opportunity to focus on my research and continue to pursue my work with gender diverse young people.
---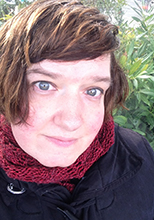 Audrey Wolfe
My research explores how LGBTQ and gender-fluid youth make sense of their experiences with sexualized and intimate partner violence. My inquiry is situated within the West Coast of Canada and the United States during the 1990s when feminist theories about violence and public discourses about queerness were shifting. This (auto)ethnographic research will include analyzing zines and pieces of personal narrative text to access distinct aspects of survival that do not yet exist within the current literature upheld by the academic world.
Receiving this award means the world to me! As a student who relocated for graduate studies and has experienced barriers to employment, I have struggled with paying the high costs of tuition. Without this award, I would not be able to complete my final semester of coursework and begin my journey through autoethnography.
---
Jennie MacPhee-Woodburn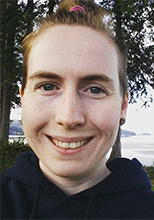 I am a fourth-year student completing my Bachelor of Social Work in the Faculty of Human and Social Development.  I plan to pursue my MSW and a career in clinical social work, specializing in gender identity issues.  Beginning in September I will begin a practicum placement at TransCare BC.  During my time at TransCare, my work will be focused on issues faced by children, youth and their families.  I will be producing a resource for community organizations across the province who facilitate workshops and support groups for parents of trans and gender creative kids.  This will include a needs assessment, and the purpose of this resource will be to help organizations to provide more relevant and competent support for this demographic.  In addition to this project, I will also be assisting with the production of online training modules for health care providers.
I would like to sincerely thank you for selecting me as a successful candidate for the Chair in Transgender Studies Undergraduate Research Scholarship.  I am very grateful and excited for the upcoming work and research I will be doing, and thanks to your generous scholarship, I will be able to do it a bit more easily.  As I come to the end of my social work degree, I am again very grateful to you for your generosity and for supporting my education.  This scholarship will enable me to maintain focus on my courses and practicum placement, and to contribute to the health and well-being of the transgender community in B.C.