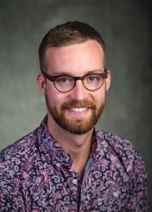 Position
Associate Professor
School of Public Health and Social Policy
Contact
Office: HSD B202e
Credentials
Area of expertise
Sexual health; global health; lesbian, gay, bisexual, transgender, queer, and two-spirit (LGBTQ2S) people; HIV prevention and care; health equity; interdisciplinary approaches; indigenous health; mixed methods; community-based research; public health surveillance; infectious diseases; population health
Research interests: Sexual health; global health; lesbian, gay, bisexual, transgender, queer, and two-spirit (LGBTQ2S) people; HIV prevention and care; health equity; interdisciplinary approaches; indigenous health; mixed methods; community-based research; public health surveillance; infectious diseases; population health.
For additional information regarding Community-Based Heath Equity Research please visit the Community-Based Health Equity Research web site.
RESEARCH ASSISTANT for Health Impacts of LGBTQ2S Recreational Sports on Sexually and Gender Diverse Communities Consultation
JOB DESCRIPTION: Recreational sports teams and clubs for LGBTQ2S people and communities are some of the longest running LGBTQ2S organizations in Canada. Understanding the benefits that community athletics might have in supporting the health and wellbeing of LGBTQ2S people and communities will offer new insights for healthcare practitioners committed to supporting LGBTQ2S Communities. The consultation will explore the themes that LGBTQ2S recreational athletes identify as central to their involvement in LGBTQ2S sports spaces and how they have impacted their health and wellbeing. This project is a part of the research program at Community-Based Health Equity Research (CHER) lab at the University of Victoria. For a full job description please click here.
A few words from Dr. Nathan Lachowsky