Student awards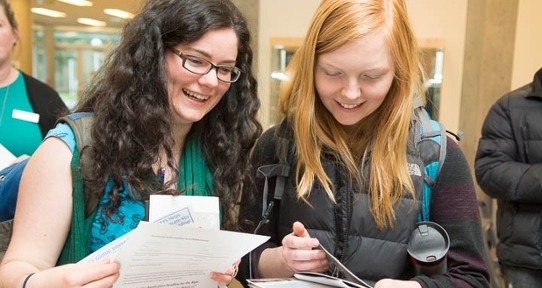 The Centre for Youth and Society is pleased to announce that we will accept applications for the 2019-2020 Student Awards.
Awards open for application include:
Freya Milne Memorial Award – supports a community event, workshop or youth-led project
Mary Catherine & Gloria Marshall Award – supports a CFYS affiliated graduate student
Myer Horowitz Award – supports a conference presentation on youth-related research
Myer Horowitz Award – supports community-based research on youth
Roy Watson Traffic Safety Award – support undergraduate and graduate research on traffic safety
Preference is given to students who are (or are interested in becoming) Student Affiliate members of the Centre for Youth and Society. If you are not yet a member, it is easy to submit an application online through the CFYS Student Affiliate Form.
The 2019-2020 Award Guidelines (application instructions) will be sent by e-mail when Student Affiliate status is confirmed.
Please contact cfysassistant@uvic.ca or (250) 472-5414 with any inquiries.
---
Visit the links below to see previous award winners.
CFYS student research awards:
Research funding: