UVic-IIASA Joint Research and Scholarship Program: Integrated Assessment of the Water-Energy-Land Nexus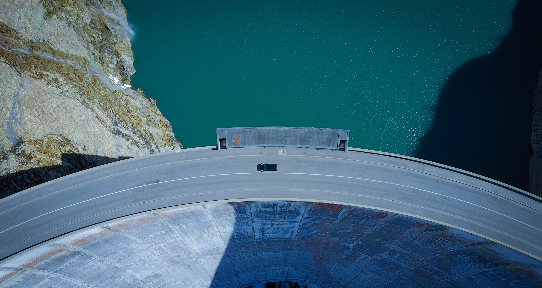 Today, almost three billion people in the world do not have access to modern cooking fuels or sanitation, one and a half billion do not have access to electricity or clean water, and almost one billion go hungry every day. Humanity has already reached or even exceeded the carrying capacity of several of the earth's ecosystems. Growing needs for food, energy and water will only exacerbate existing challenges over the next decades. 
Given the interdependencies, the sustainable management of water, energy, and land resources should be conducted using integrated approaches that are based on a broader systems perspective. A nexus approach gives equal weight to each sector (including the environmental needs) and strives to identify the interactions among sectors to better understand the synergies and trade-offs involved in meeting future resource demands in a sustainable way. The ultimate objective is to identify solutions that capitalize on potential synergies and co-benefits, minimize counterproductive policies, and ensure that humanity remains within planetary boundaries.
IESVic recently signed a Memorandum of Understanding with the International Institute for Applied Systems Analysis (IIASA, www.iiasa.ac.at) to develop a joint research and scholarship program on the integrated assessment of the the water-energy-land nexus. 
The primary purpose of the partnership is to enable UVic graduate students to gain experience with and contribute to applied scientific projects at IIASA focused on integrated assessment modelling and the water-energy-land nexus. The training will provide students with a foundation of technical research skills complemented with experience in an applied research environment, and aims to develop new state-of-the-art tools with high potential for future applications. Cooperative activities under the partnership include:
Exchange of students, scholars and researchers;
Coordination of such activities as joint research, lectures, and symposia; and,
Exchange of data, documentation and research materials in fields of mutual interest.
Research Results
Research to-date focuses on the systems engineering representation of long-term technology transformation, and the linking of transformation pathways to the achievement of multiple policy objectives. Primary applications focus on the assessment of infrastructure and investments needed to support implementation of the Paris climate agreement and the Sustainable Development Goals (SDGs). Global and regional-scale analyses have been undertaken during the collaboration including the following recent studies:
End-users of the research include the United Nations Industrial Development Organization, the World Bank and the Global Environment Facility, as well as a number of local planning authorities featured in the regional case study analyses. 
Researchers
Adriano Vinca, IESVic PhD Student, IIASA Research Assistant
Dr. Simon Parkinson, IIASA-IESVic Research Scholar
Dr. Edward Byers, IIASA Research Scholar
Dr. Keywan Riahi, IIASA
Dr. Volker Krey, IIASA
Dr. Ned Djilali, IESVic
Dr. Andrew Rowe, IESVic