Get involved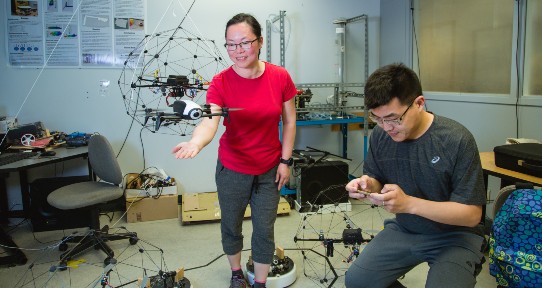 IESVic's work in "charting feasible paths" incorporates a wide range of viewpoints and domain expertise, across a range of people from undergraduate and graduate students through to post-docs, researchers and faculty. We regularly host visiting students and faculty at IESVic.
Please reach out if you would like to contribute to IESVic's mission and community. There are multiple ways to engage with us:
Browse our our current opportunities across IESVic research.
Prospective students: get in touch directly with our Faculty members to inquire on upcoming projects you can get involved with, whether you're at UVic or elsewhere, from high school to graduate students and post-docs.

Visiting students and researchers can also contact faculty members to explore international exchange funding programs and research stays

Industry, government and non-government prospective partners can also reach out to Faculty members with specific interest areas and expertise to explore potential new projects to support your organization.

See our Projects page for descriptions of ongoing research projects based at IESVic and reach out if you'd like to find our more and get involved.
IESVic is a multi-disciplinary research centre, and a supportive community for members from all walks of life, creating a rich and engaging environment to tackle the premier challenge of our times, the net zero energy transition.