Our people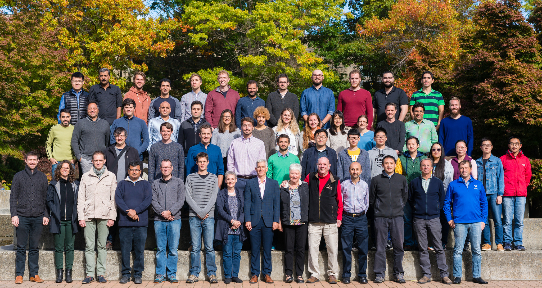 A multidisciplinary research community
As a multidisciplinary research institute, IESVic brings together experts from a variety of fields. Research teams crosscut disciplinary affiliations and challenge students to examine sustainable energy systems from a variety of academic perspectives including engineering, science and the social sciences.
A supportive research culture
While IESVic members' backgrounds and research interests vary, they are united by a shared passion for sustainable energy. At IESVic, members meet weekly for coffee to discuss current events and energy-related issues impacting their research. Collaboration among research teams is the norm rather than the exception, and students and faculty are eager to share time, information and tools to aid in each other's research.
Meet members of the IESVic community: executive, faculty and researchers. You can even see what IESVic graduates are doing by checking out the alumni section.