Legal training session for members of Vietnam's National Assembly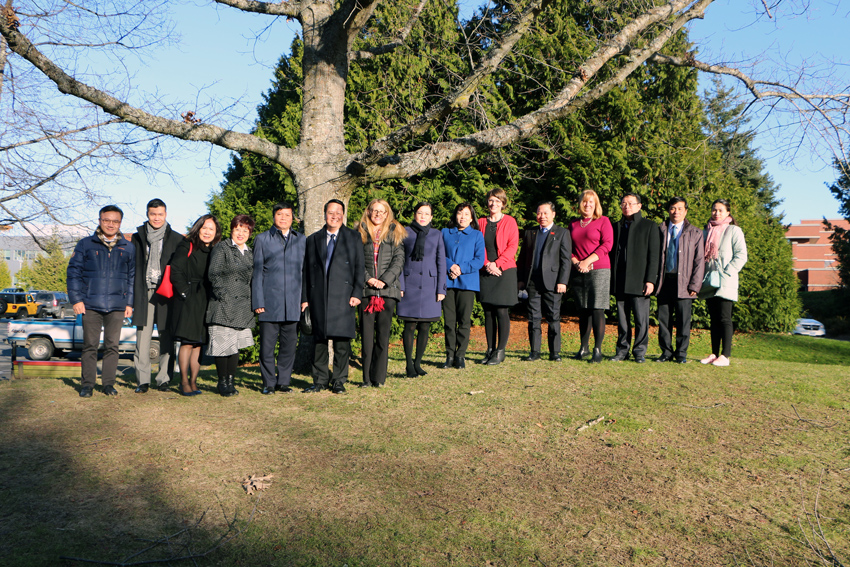 On 29 November 2019 CAPI was pleased to host a delegation from Vietnam's National Assembly, led by Madame Nguyen Thanh Hai (National Assembly Standing Committee, Chair of Commission for People's Petitions, Chairwoman of Vietnam – Canada Parliamentary Friendship Group). The group met with UVic Law Dean Susan Breau and UVic Global Engagement's Carolyn Russell and Ruth Wax, and were treated to a lesson on the legal system and structure of the BC legislature with Renée Mulligan, CAPI Associate and lawyer with the British Columbia Ministry of Attorney General.
CAPI has a long history of collaboration with legal institutions in Vietnam dating back to the bi-lateral "Vietnam Legal Reform Assistance Project" (circa 2003-2007) and, most recently, through CAPI's Regulating Globalization in South & Southeast Asia project, which has involved hosting visiting scholars from Vietnam (such as LyAnh Hoang, fourth from left in the photo above) and and co-organizing workshops with Hanoi Law University and the Institute of Legal Science within Vietnam's Ministry of Justice.