January Orientation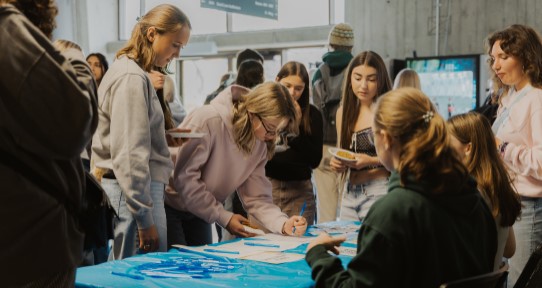 Sunday, January 10, 2021
Note that January Orientation was previously scheduled for January 5; this date has been changed due to the extension of UVic's winter break.
January Orientation is UVic's official orientation event for all UVic students starting in January, including first-year, international, exchange, graduate, mature and transfer students. The program will introduce you to campus, academic expectations, support services and your fellow students. 
Meet other new students and begin developing friendships
Get tips for success inside and outside the classroom
Learn about campus resources and supports
Become a part of Vikes Nation
---
Program
January Orientation will take place entirely online in January 2021. Please note that all times are Pacific Standard Time (PST). Time zone converter 
This schedule includes Zoom links to all sessions. 
Prepare your technology: All sessions throughout the event will be facilitated virtually using Zoom. Please ensure you have logged in to your UVic Zoom account (uvic.zoom.ca) at least once prior to the event to ensure that you can. More information on using Zoom can be found in the Technology instructions section of the schedule. Contact the Computer Help Desk at helpdesk@uvic.ca if you encounter any issues. Since all sessions are being hosted online, we also recommend ensuring you have a strong internet connection when participating. 
| | | |
| --- | --- | --- |
| Time | Event | Description |
| 10:00 a.m. - 10:30 a.m. | #ThisIsUVic Opening Celebration | Join the entire incoming class at our opening ceremony to celebrate this major milestone-you're now a UVic student! You'll learn about the UVic community, participate in UVic traditions, meet Thunder and leave feeling like you're a part of Vikes Nation. |
| 10:30 a.m. - 11:30 a.m. | Workshops | Learn the skills and knowledge you need to succeed as a student and explore opportunities to build community on campus. Workshops will be offered for first-year students, transfer students and graduate students.  |
| 11:30 a.m. - 12:30 a.m. | Break | Take a break! There will be no programming offered during this time.  |
| 12:30 p.m. - 2:00 p.m. | Speed Friending | Participate in an interactive, small group meet & greet session to get to know your fellow new students. For students interested in participating in the New Student Connect program, this will be an opportunity to learn more!  |
Students are also encouraged to attend Winter Welcome programming from Jan. 3 - 16 to participate in additional workshops and social activities. 
---
Registration
Registration for January Orientation is now closed. 
UVic Orientation is committed to making our events as accessible and barrier-free as possible. If you have any accessibility needs in order to participate in our events, please provide details when you register and/or contact us at orientation@uvic.ca.
---
Other orientation programs
While January Orientation is our main orientation program for student starting their studies at UVic in January, we also offer a number of programs targeted to specific populations. You are encouraged to register for and attend any additional programs that may be applicable to you. 
Residence Orientation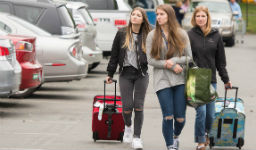 For students living in residence, Residence Orientation will help you get to know your neighbours, introduce you to your residence community and help you learn your way around your new home. 
International Student Welcome
Our International Student Welcome program introduces you to UVic staff, faculty and current students who will provide advice on living and learning in Canada.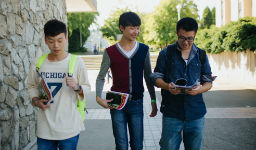 Indigenous Student Orientation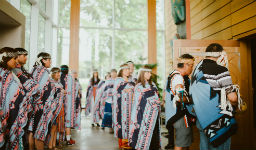 Self-identified Indigenous students are encouraged to come learn more about tailored campus supports, meet other Indigenous students and get answers to your questions about Indigenous programs and services.